Ideas

I wonder if there is any better practice for updating new API round when they are available instead of reminding ourselves to manually add new API round when each knockout round finished?
To better explain what I am trying to do, please see below screenshot. For UEFA Nations League, the Final is only available when the semi finals finished yesterday. It makes sense. However, it means that I have to remind myself to go to the API round today to add the Finals. Otherwise, the matches will not be created.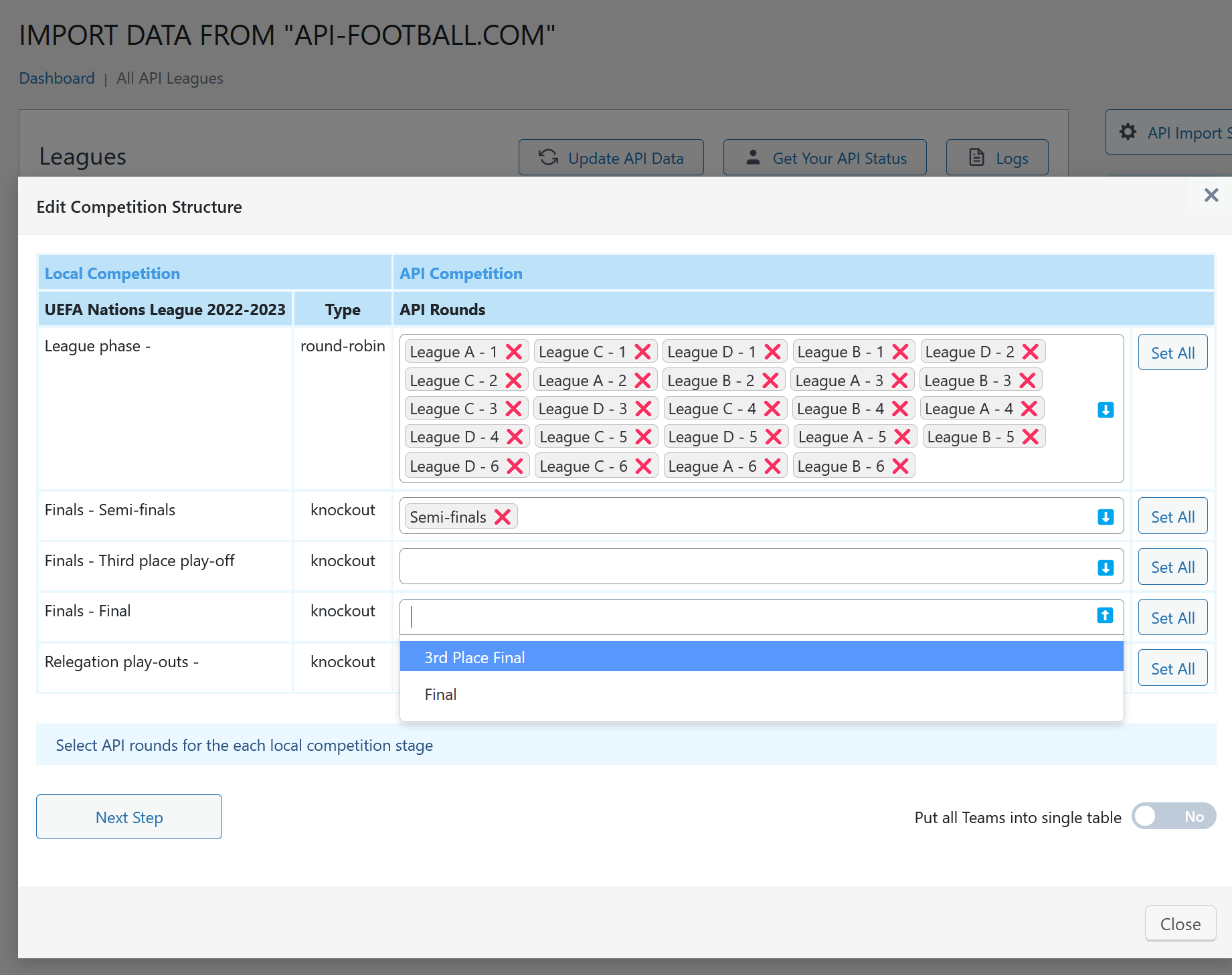 When many of the local leagues reached the final round this month, there are additional relegation playoffs. I would have to check every single league to look for the new API rounds to add. Otherwise, the fixtures will not be created until some visitors asked about the missing matches.
It would be great if the new API rounds can be added automatically for all active competition when they are available. Alternatively, can we at least have a notification when new API rounds available.