Questions
Hello Andrei, 
congratulations on the good plugin.
I have premium access and I have encounter several difficulties, namely that the 2020/2021 seasons of the UEFA Europa League and the UEFA Champions League do not appear in my drop-down menu.
I'm with Rapid API 2.
I would be grateful for your help.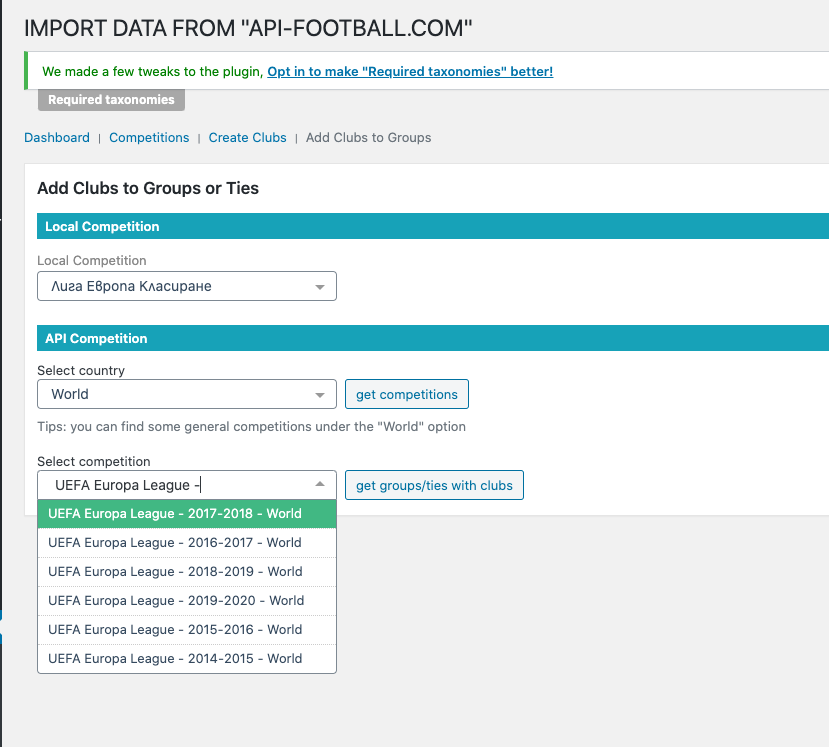 Best Regards, 
Marinov.