Articles
  improved    Game Event Configurator
  improved    CSS styles - added prefixes to grid classes to prevent conflicts with some themes
  added    YouTube default player. Now you can select which video player to use (see screenshot).
  added    Player social pages
  added    Game Sidelines (Missing Players) 
  added    Teams Widget - "include_ids" option
  fixed    Teams Shortcode and Widget - show team name when abbreviation is not set
  added    Game - new Special Status field with 2 options: "Match Postponed" and "Time To Be Defined"
Special Status field
"Time To Be Defined" - the time of the match will be hidden in all Match cards and layouts
"Match Postponed" - special notice ("Match Postponed") will be added to the Match header (single) and in the bottom line (list)


Game Event Configurator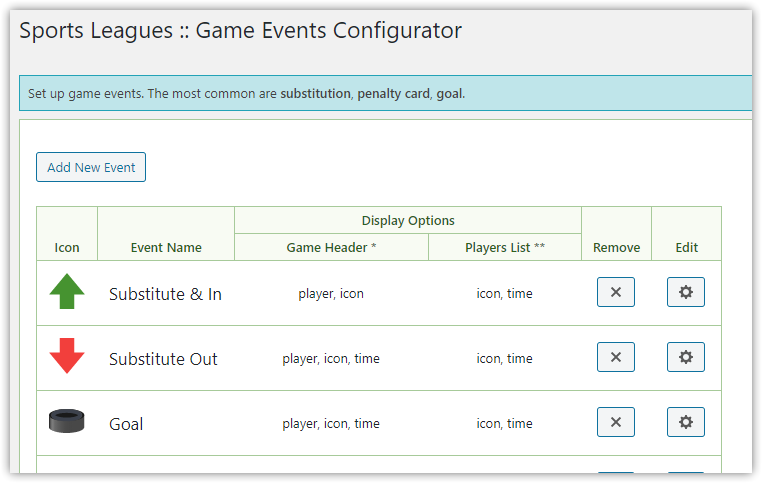 Game Sidelines (Missing Players)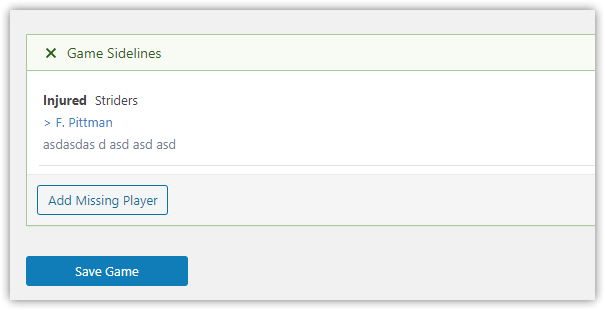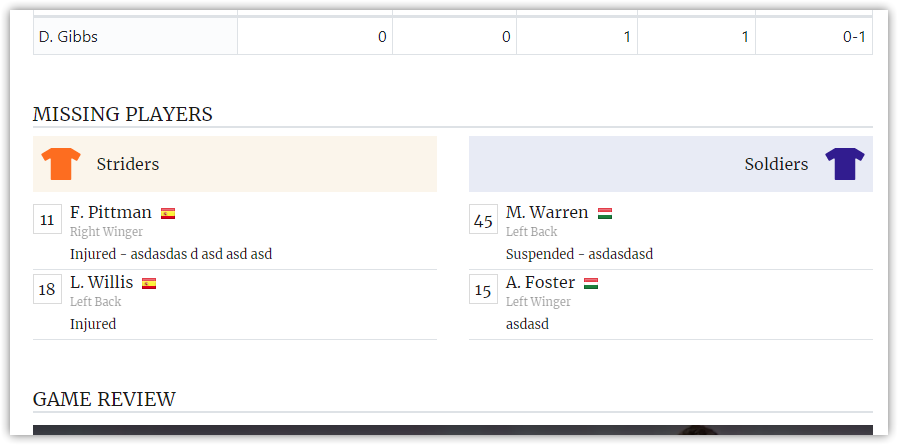 Video Player Settings - Settings > General

YouTube player behavior:
- Main video will be embed
- Additional videos and video widget will be opened in modal
- when you start a new video, others will be paused
- player uses https://www.youtube-nocookie.com host