Articles
Premium Version Only - [v0.8.5]
Club Captain is able to edit match data associated only with the related club: match status, club match stats and scores, match club line-ups and substitutions, match club events.

Preparation
First of all, activate frontend edit mode - tutorial
Then create a user (if not already exists) even with minimum rights (e.g.: Subscriber).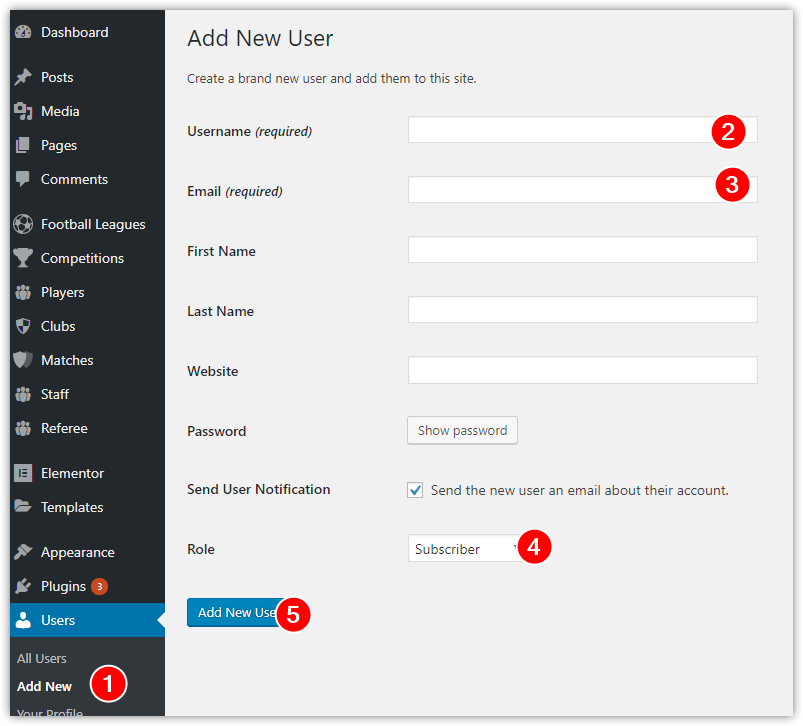 Assign User to a Club
Assign the user to a specific club (at Club edit page >> Premium Option).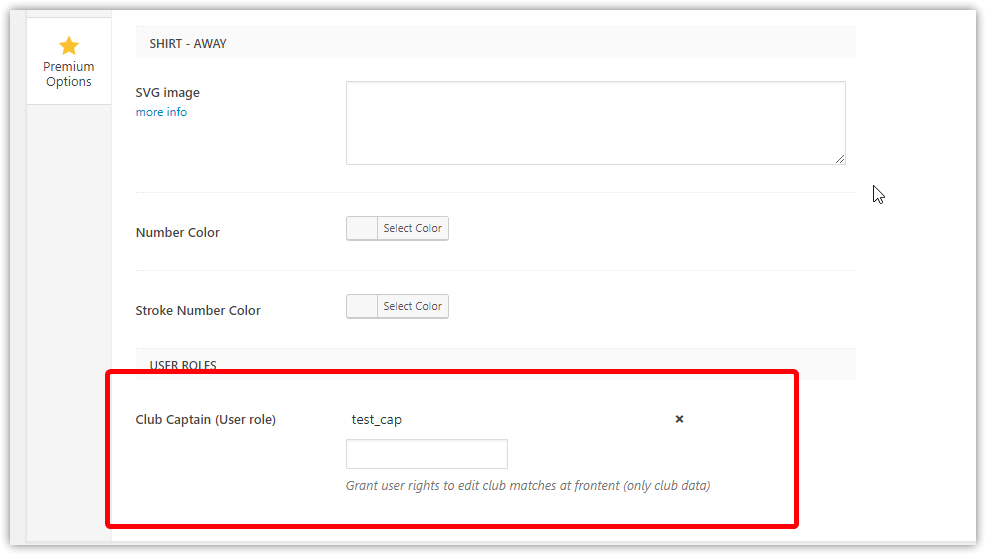 The edit button will be available for Club Captains.

Edit and Save data
User is able to enter only club data. And couldn't modify data for the opposite club (data is checked on save).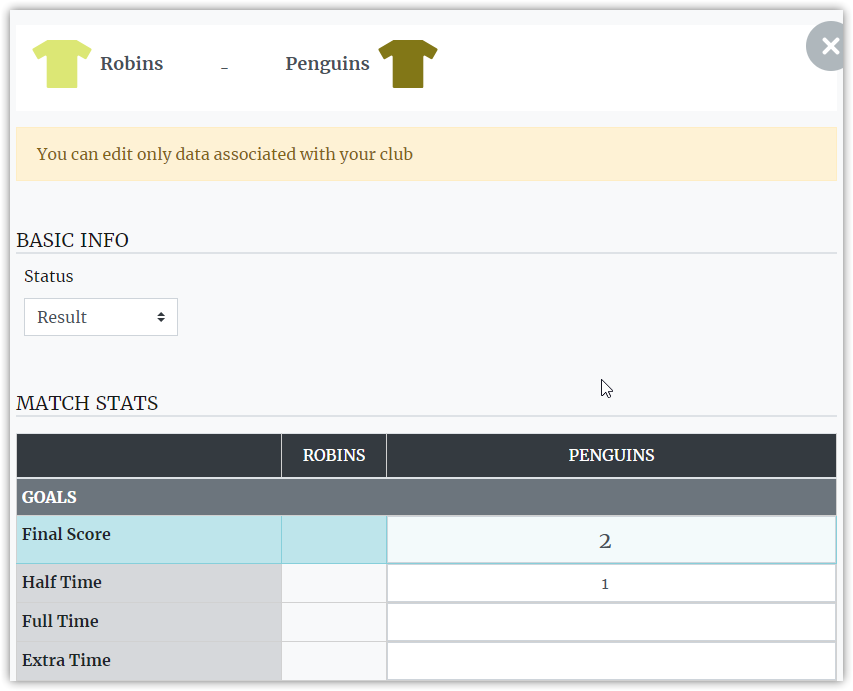 Match Status
Match status will be changed to "Result" only when two Captains set this status.
If one side disagrees, it can set match status back to "fixture" and contact admin or League Supervisor to resolve the dispute.