Articles
Premium Version Only (since v0.13.0)
Go to the "Settings & Tools" (1) >> "FL+ Import API" (2) >> "All API Leagues" (3). 
Select competition and click "Database" button (4).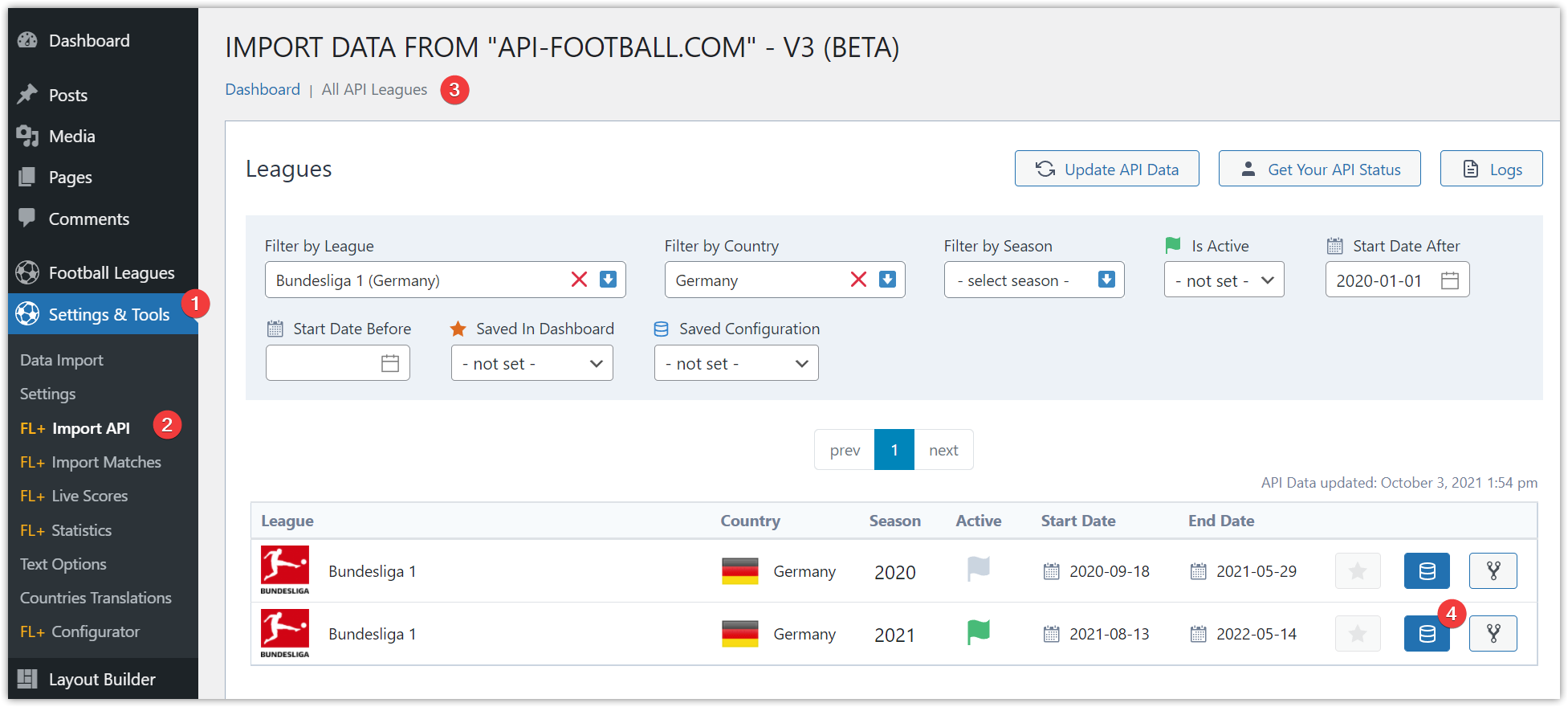 On the next step, select "Manual Configuration".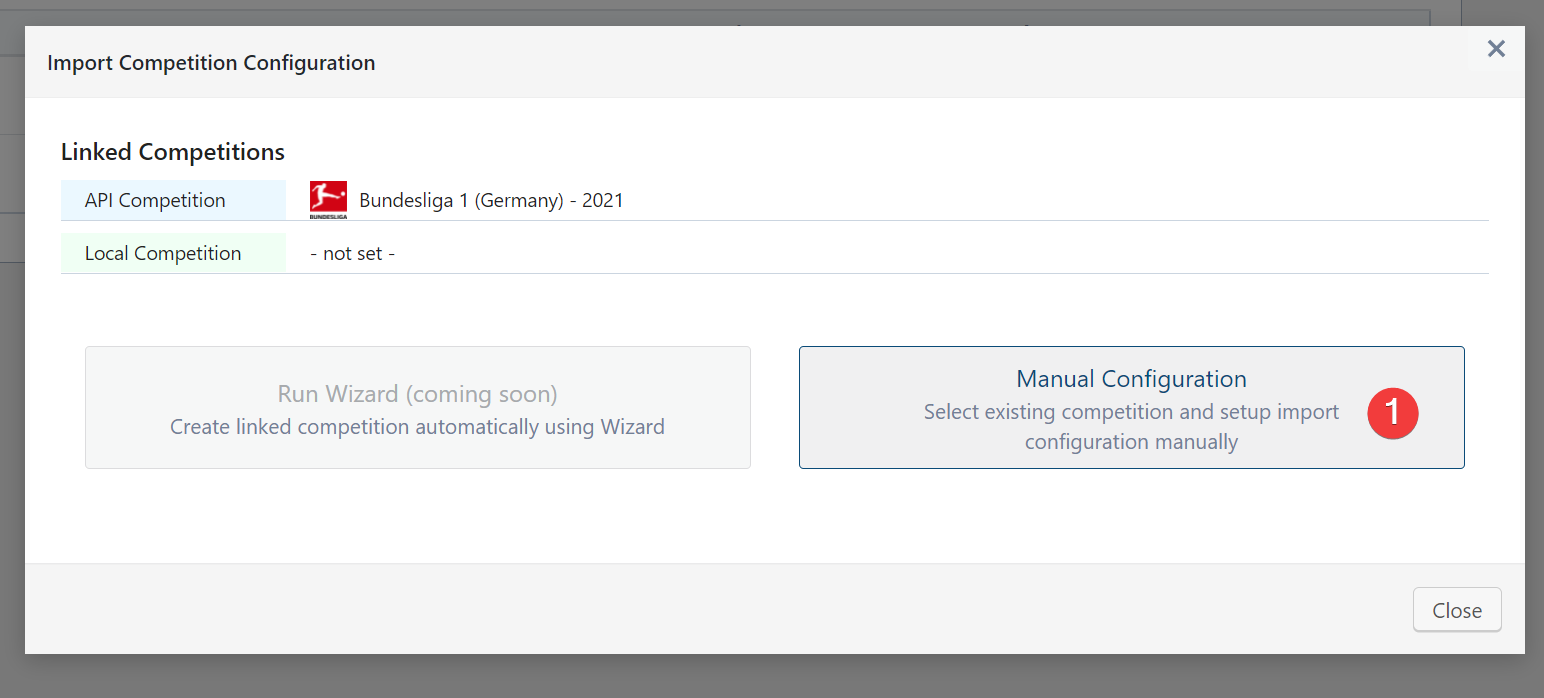 Select or create a new Competition.

To create a new competition, add a League and select a season and click "Publish". See screenshots below.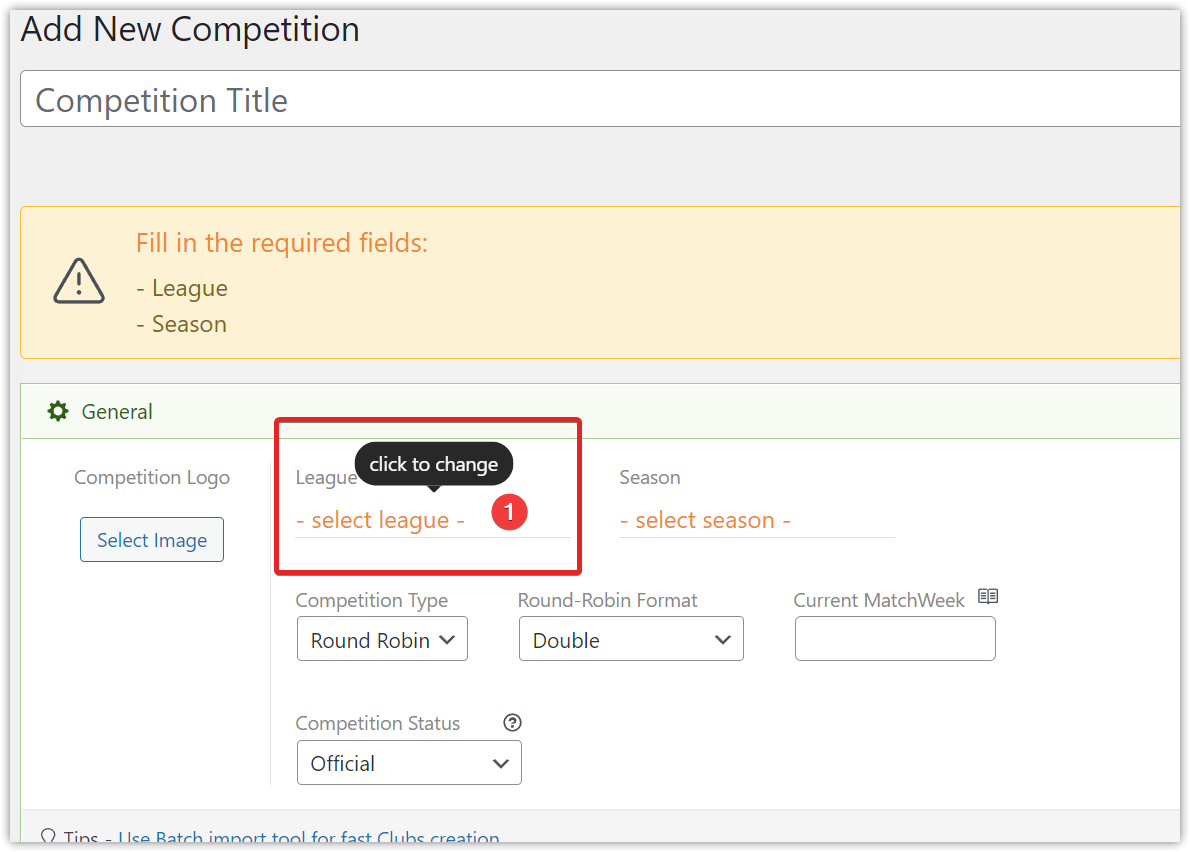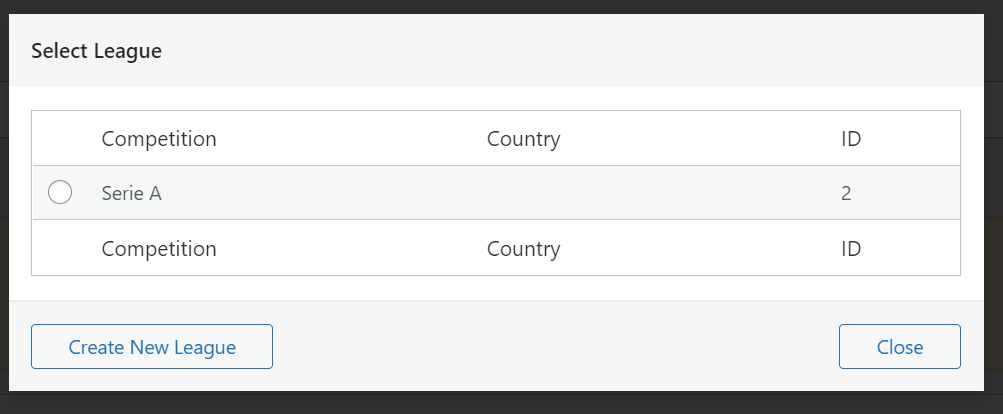 Get to the previous page, click Refresh, select Competition, and click "Next Step".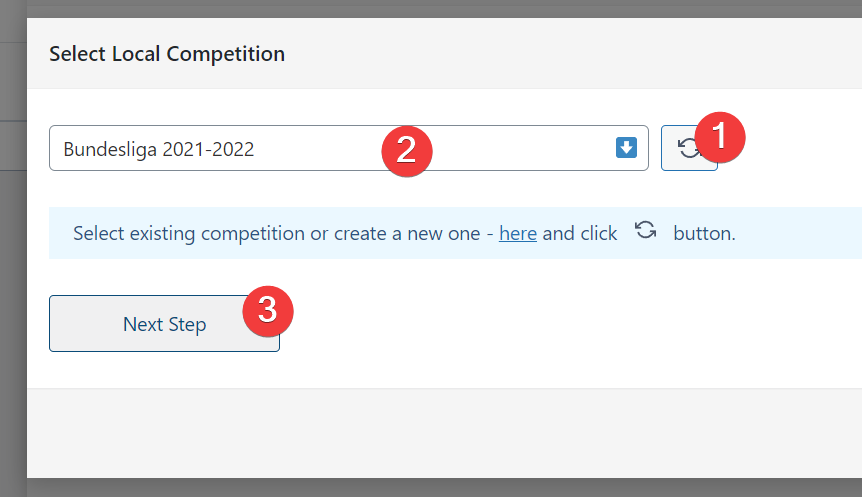 Select appropriate rounds and click "Next Step". In our case, we used the "Set All" button.

Check info on the next step and click "Update Competition Structure".
In the background, the plugin will create stadiums, clubs and update the competition structure. It will require some time to finish this task.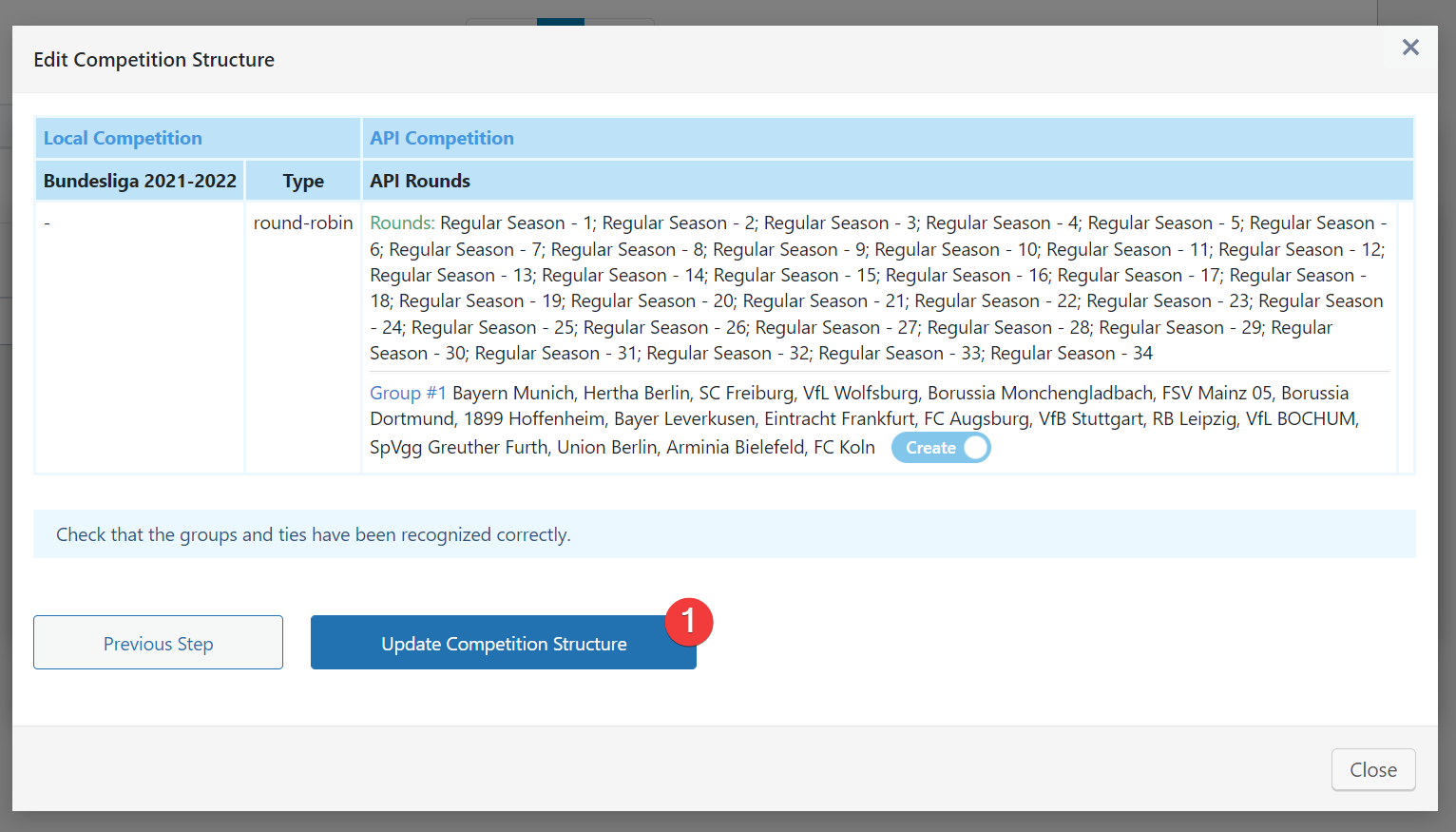 In the next step you will be able to update the logo (1), create games (2), update players (3) for all teams, or only for the selected and update finished games (4).