Articles
Premium Version Only (since v0.13.7)
Can be used for Suspension Risk (shortcode) or automatic player suspension.
To create a new Card Suspension rule go to the "Competitions" >> "Card Suspension" and click the "Add New" button. On the next step select the competition and save it to continue.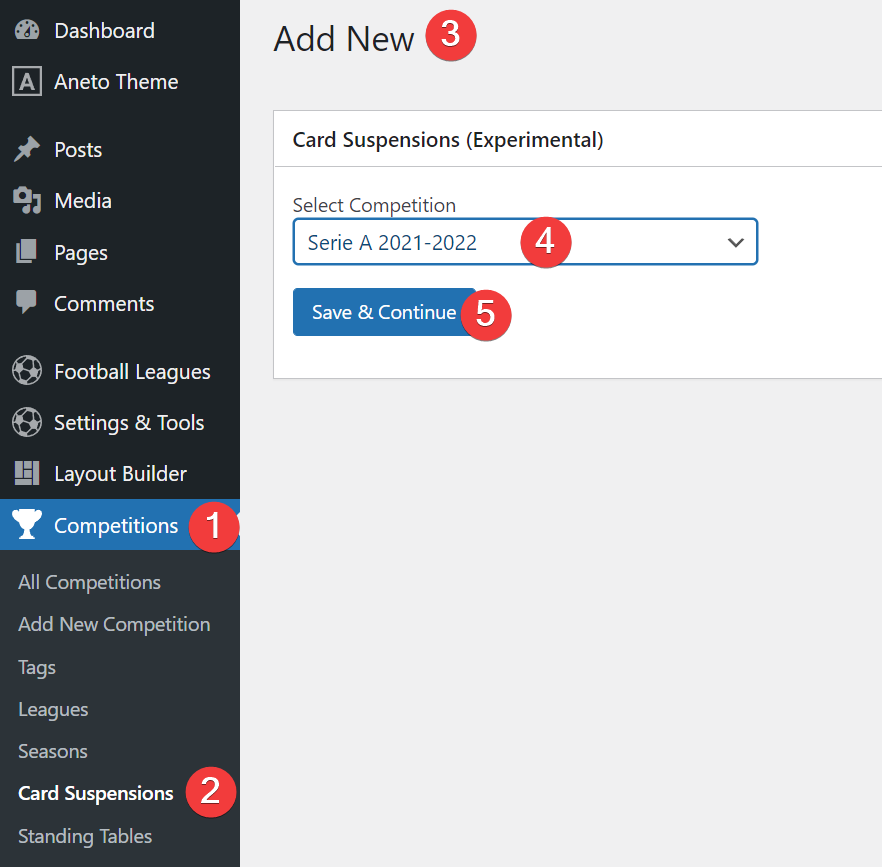 Create all required Yellow Card rules. The most common case is shown in the image below.
If you plan to automatically suspend players, activate the appropriate field and add a number of games to suspend after getting a red card ban.
How "Automatically Suspend Players" functionality works
Since v0.13.7 when you will manually save the game ("manually" means without API import), the plugin will check if a suspension rule exists for this competition (with automatic suspension).
If YES, the players which had got the yellow card (or any red card) and their number of cards are equal to any "Yellow Card" rule, will be added to the list of Missing Players in the next game.