Articles
Premium Version Only (since v0.14.3)
Get game odds. More info - https://www.api-football.com/documentation-v3#operation/get-odds
Step 1 - Activate Odds import
Go to the "Settings & Tools" >> "FL+ Configurator" >> "Import API" and activate "Import Odds" option.
You can also set up bookmakers' affiliate links.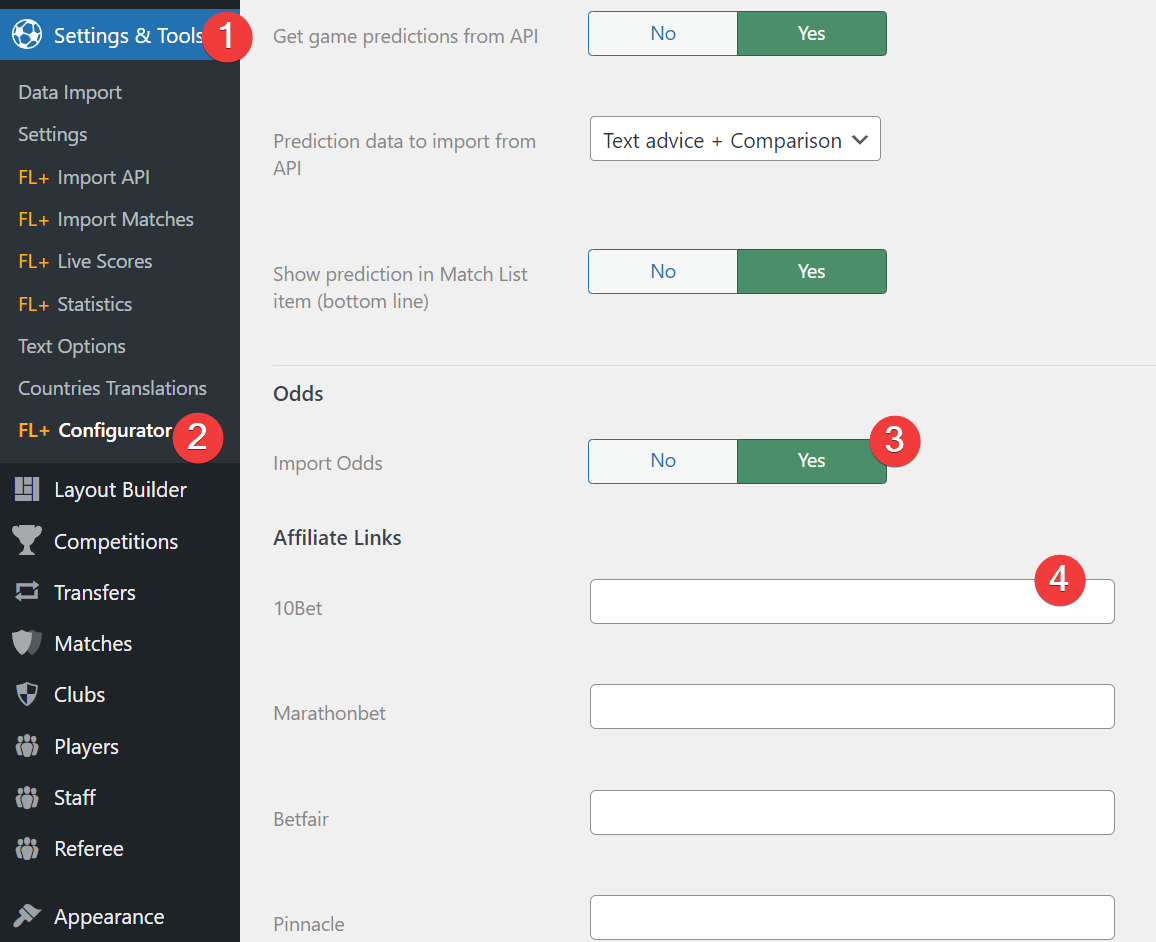 Step 2 - Schedule Import 
In the API Import Dashboard schedule odds import.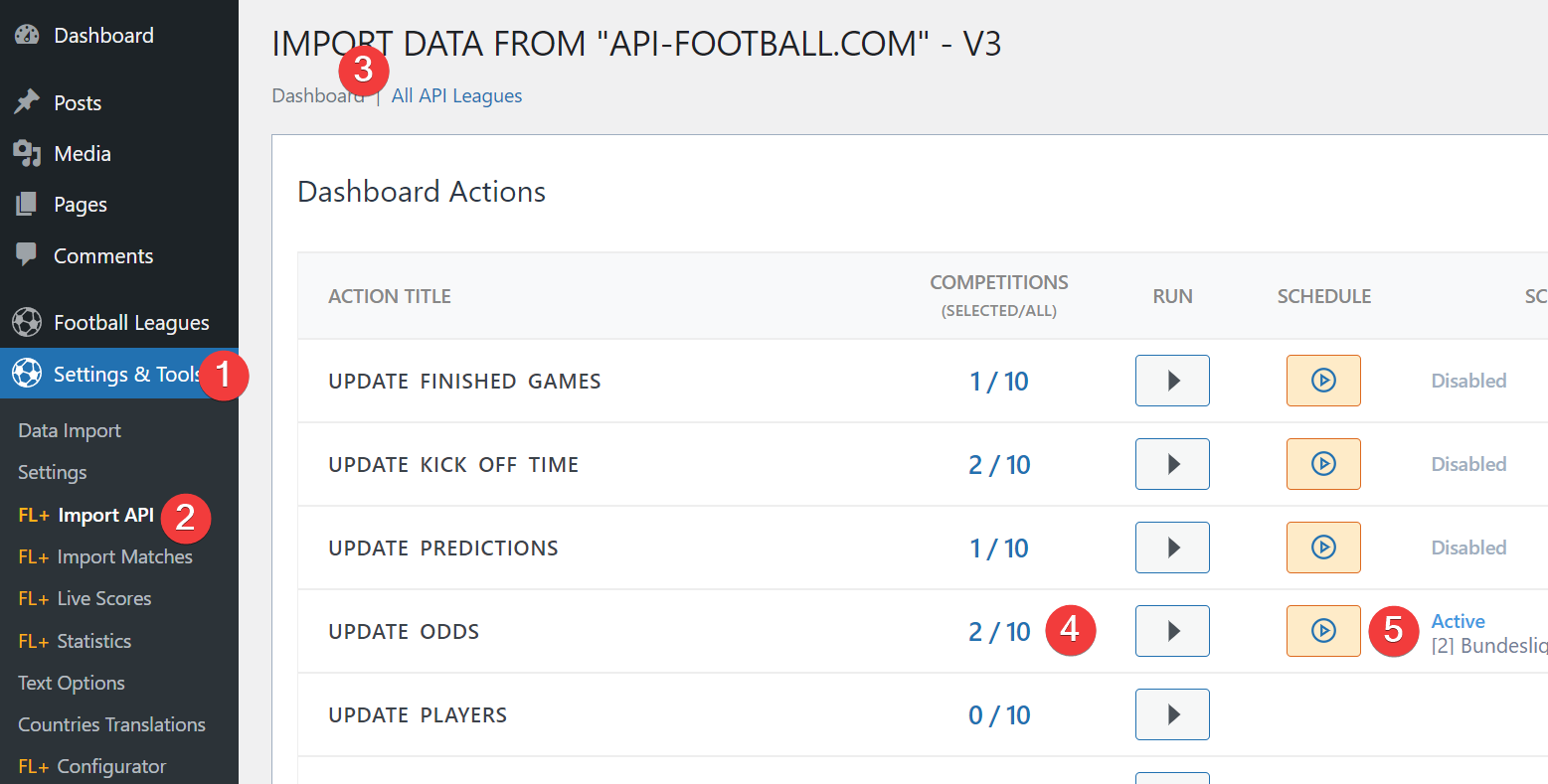 Step 3 - Rendering Odds
Add new block "Match :: Odds" to the layout builder.