Articles
Premium Version Only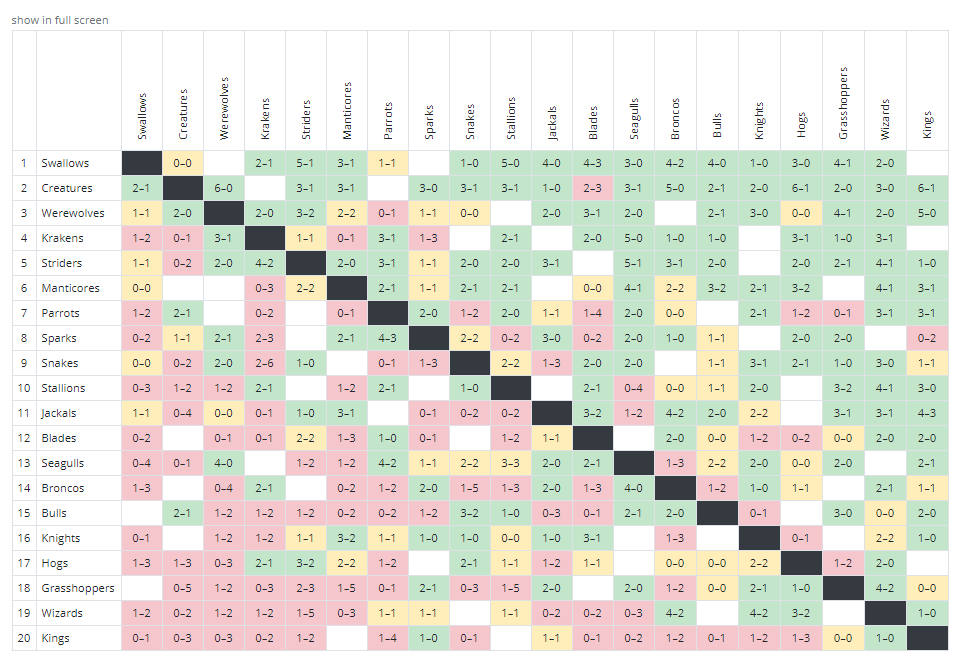 Use Layout Builder to show Results Matrix
Create a Competition layout on Layout Builder and add the Results Matrix block to it.
More info:
- https://anwppro.userecho.com/knowledge-bases/2/articles/382-how-to-use-layout-builder
- https://anwppro.userecho.com/knowledge-bases/2/articles/542-competition-available-block-types
Show in full screen
Link to show Matrix table in full screen appears when clubs are more than 10.
For Tripple Round Robin and more
If clubs play one another more than twice, set Round-Robin format to Custom.

Settings :: Results Matrix in default layout
This option will be ignored if you use Layout Builder to render Competition page
To change global display option go to the Settings & Tools >> FL+ Configurator >> Result Matrix.

You can also change the display option for specific Competition. Go to the Standing Tables and select the appropriate instance to edit. Then in the Display Option set display behavior you like.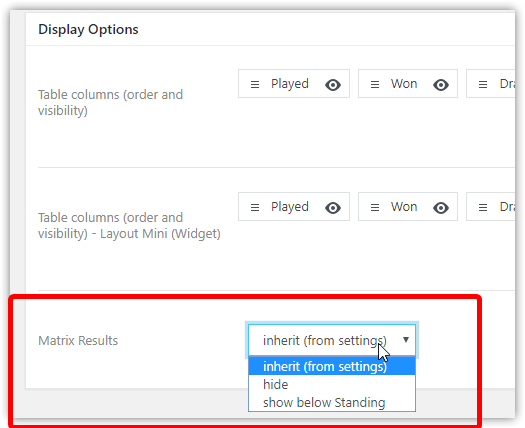 Settings :: Horizontal labels, Vertical labels
Club name or club logo.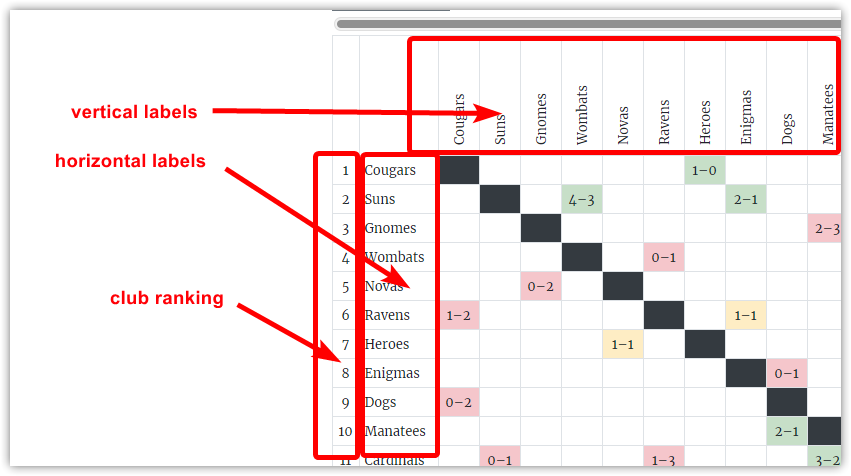 Settings :: Show club place
Show or hide club ranking column.
Settings :: Type

Default or symmetric. In the symmetric layout, results are duplicated for two teams. See the screenshot below.