Articles
  since v0.10.17  

You can create any number of custom fields for player, club, stadium, staff or referee. 

First of all, go to the "Settings & Tools" >> "Settings" >> "Custom Fields" and create new custom fields for the desired instances.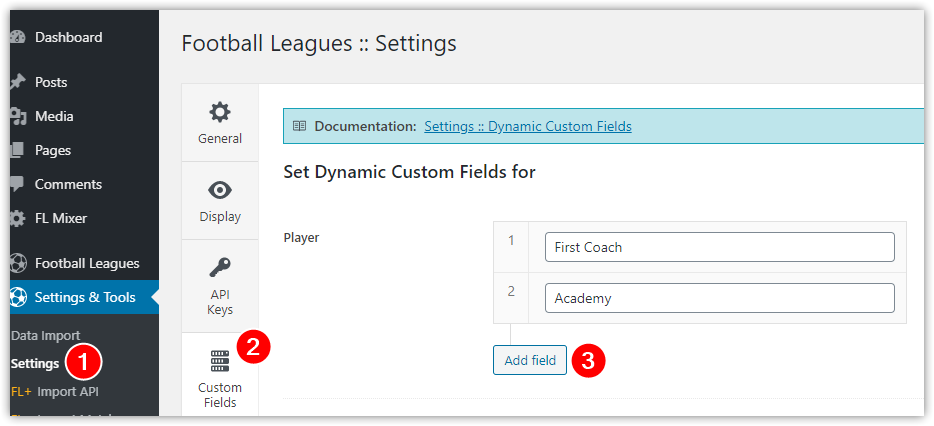 After that new custom fields will be available on the edit page at the "Custom Fields" tab.