Articles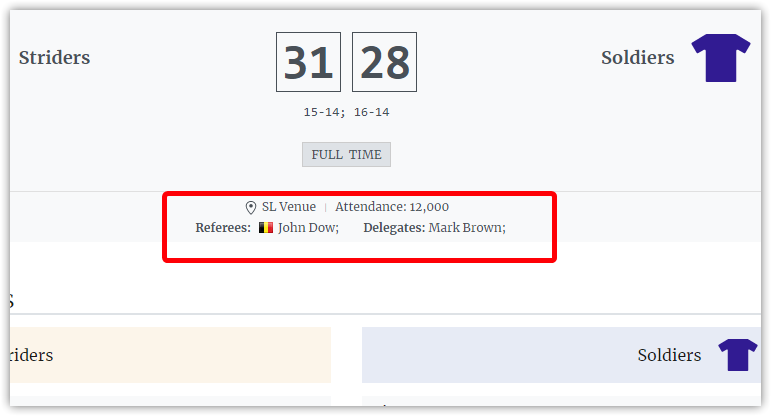 Step 1 >> Create Official Groups
Add Official groups in Sport Configurator. These groups will be shown in the Game header (see screenshot above).

Step 2 >> Create Official person
Go the "All Officials" >> "Add New Official".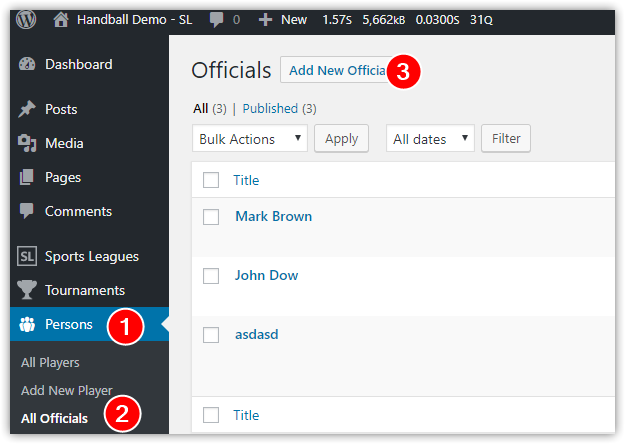 Then fill "New Official" form.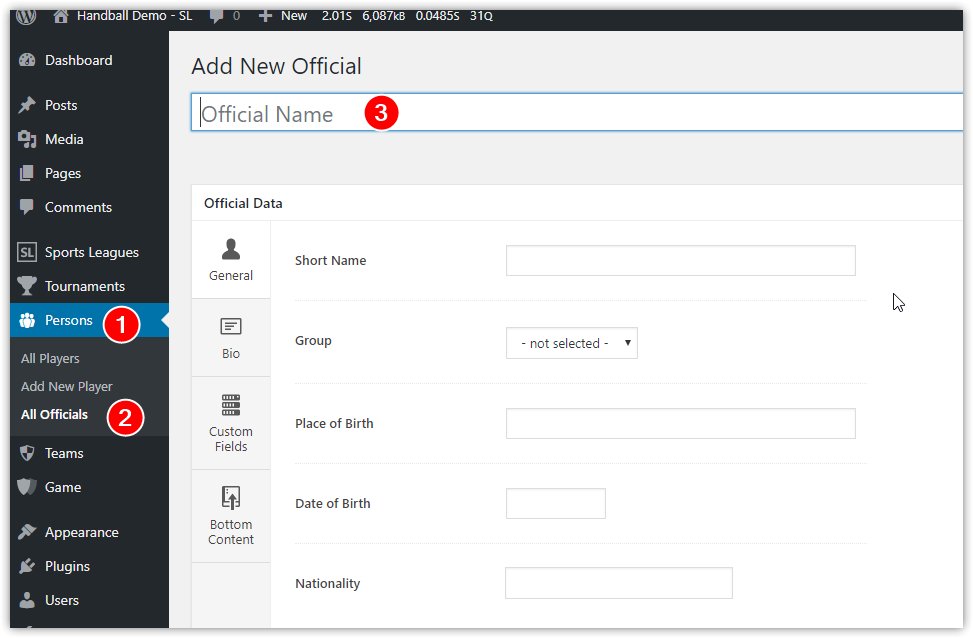 3 Step >> Attach Officials to the Game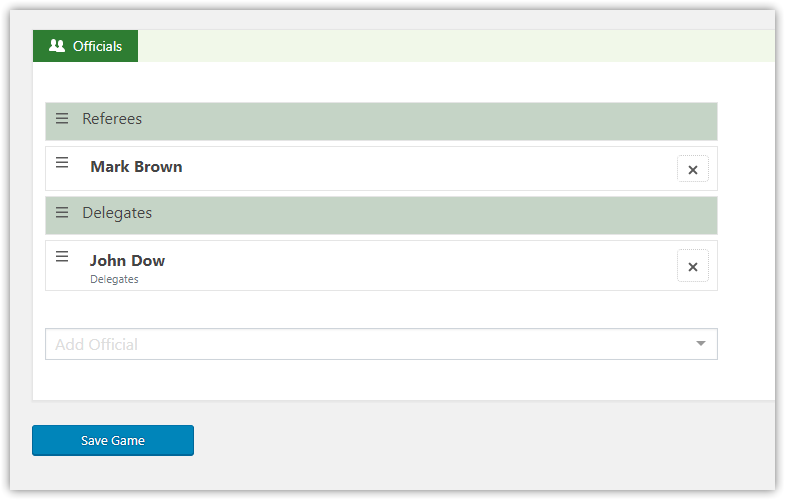 Go the Game edit form. Find "Officials" metabox. Then select official from the dropdown list and drag to the appropriate group.