Articles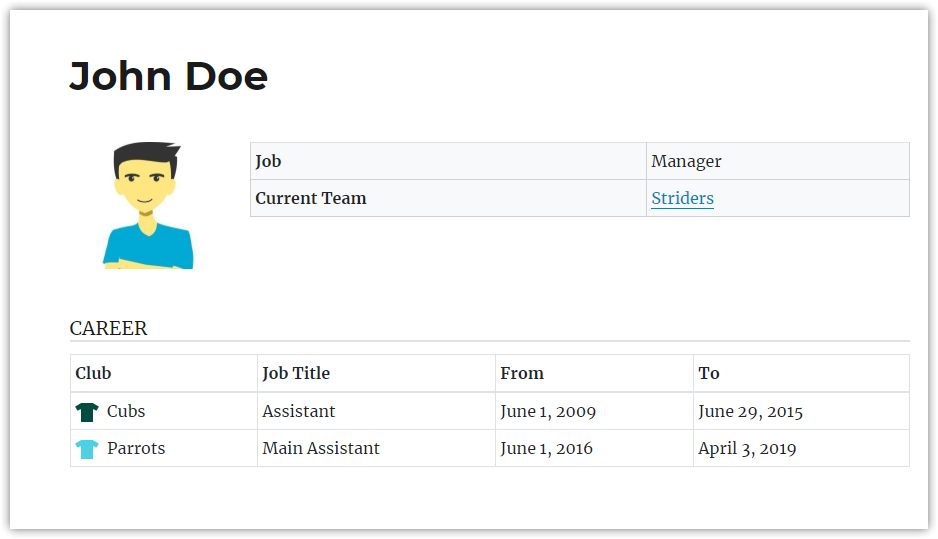 Create new Staff

Go to the "Persons" >> "All Staffs" and click "Add New Staff" button.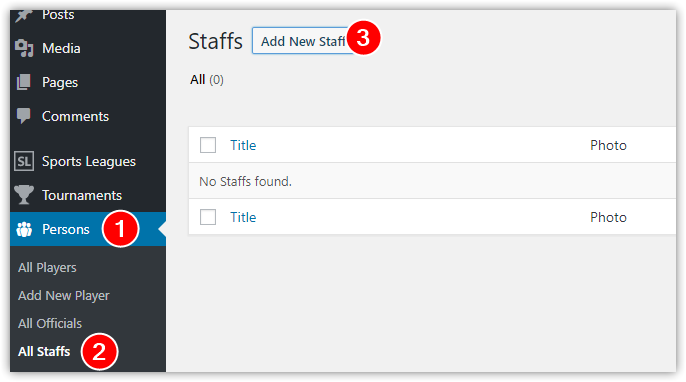 Fill staff data on the next page.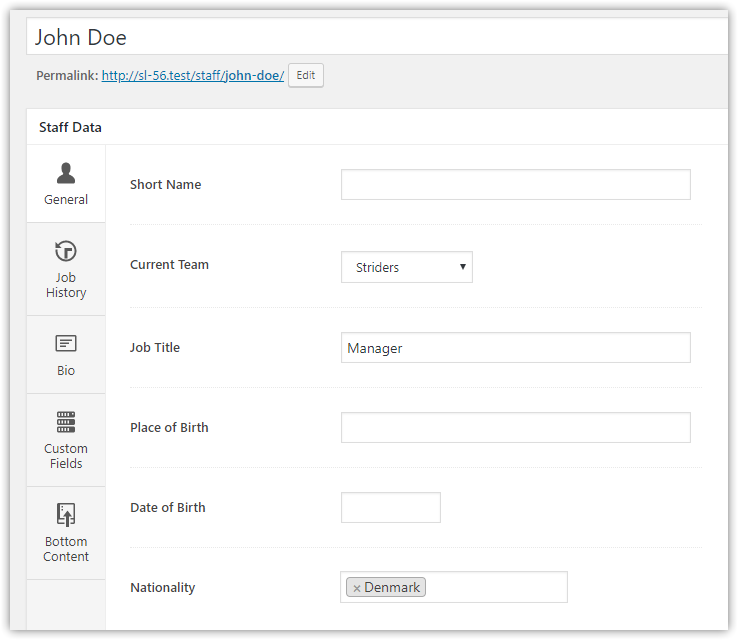 Show Staff in the team roster
First of all, create Staff roster groups. Go to the "Sport Configurator" and add new groups in the "Staff Roster Groups" option.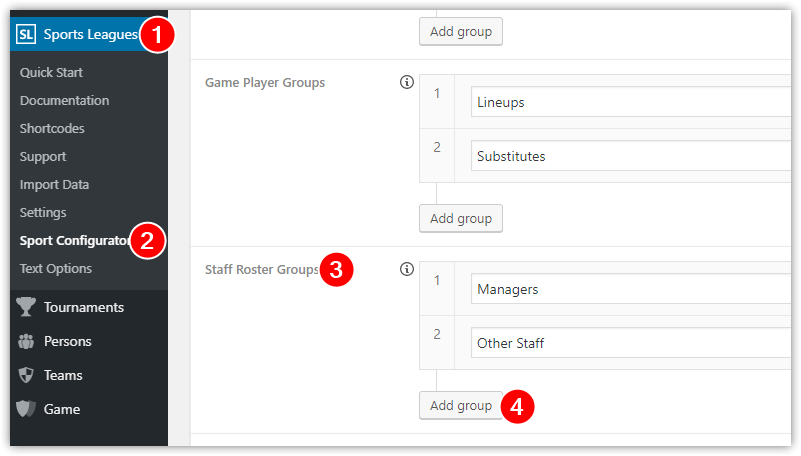 Then open club for edit. In the "Staff" metabox add the desired person.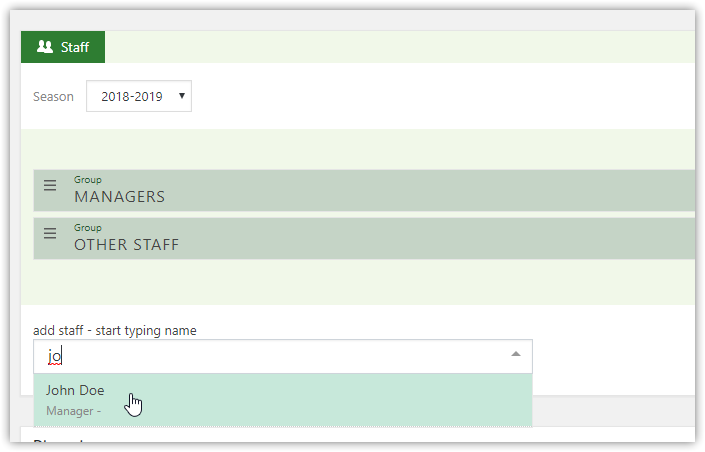 Attach Staff to the Game
! You can add Staff to the Game only if Staff has been already added to the appropriate season roster.
As always create groups first.

Then at the game edit page in "Staff List" metabox add persons.