Articles
Premium Version Only
The bracket layout is available for knockout stages with rounds only.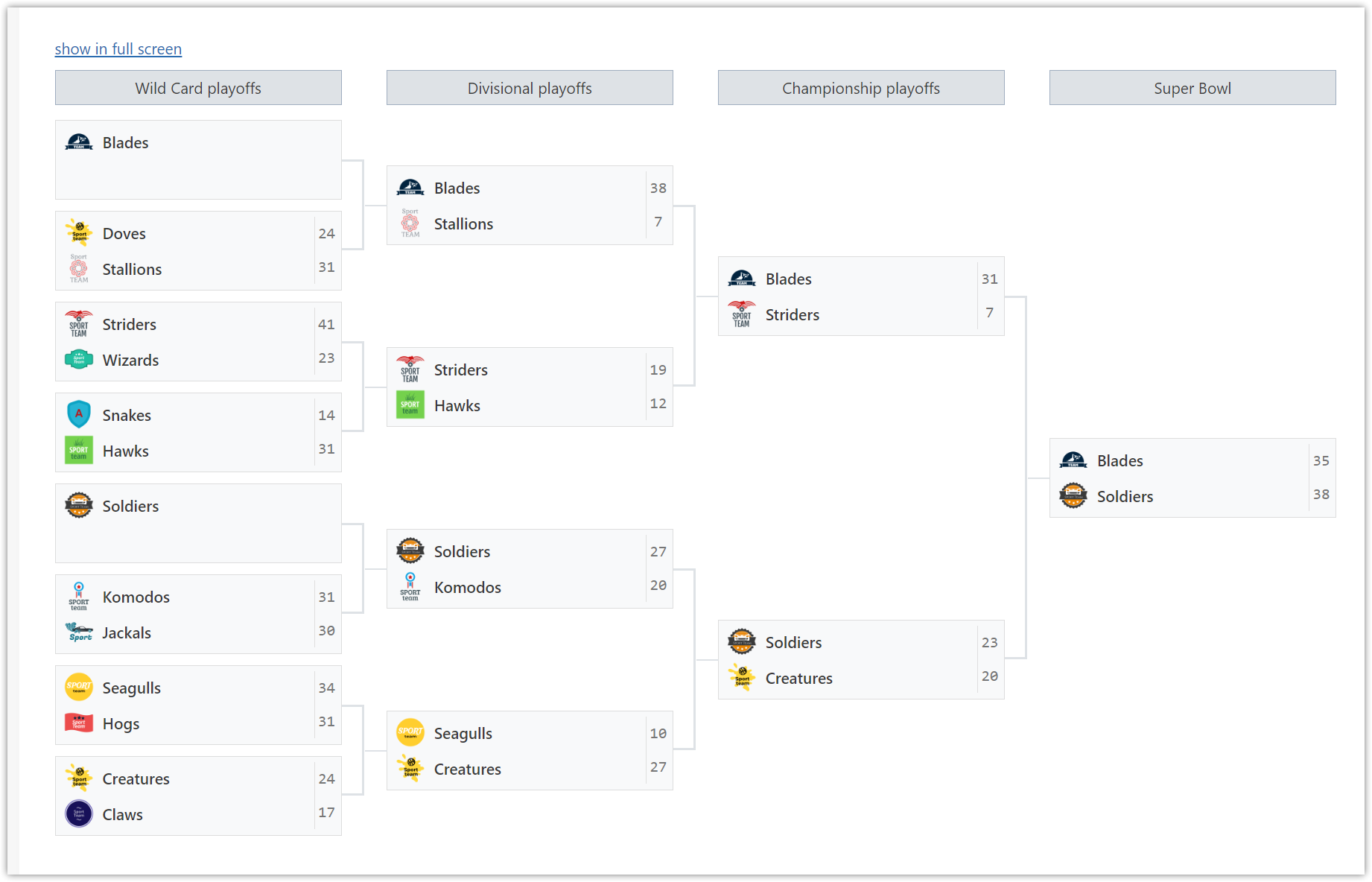 Display Option
Change bracket layout visibility at the tournament stage edit page in the Tournament Options metabox.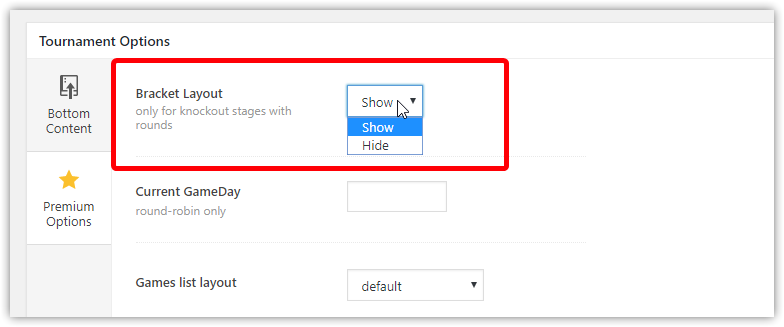 Sorting
By default, pairs are sorting by the group/pair order in the tournament (see screenshot).

To change default sorting, click on Bracket Options icon and insert the new Sorting Index.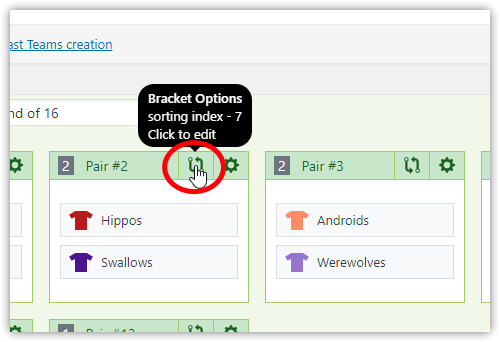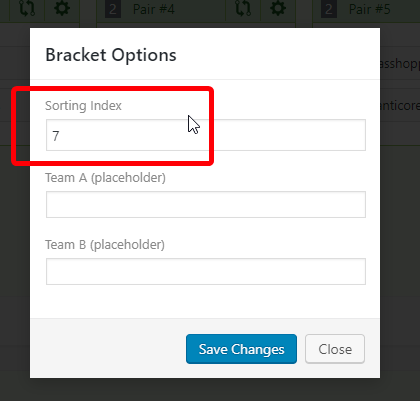 Team Placeholder
If teams are not assigned yet, placeholder text will be used in the Bracket layout.
Bracket Tie Final Score
To change Bracket Tie Final Score, go to the SL+ Settings >> Tournament Options.