Articles
Premium Version Only
Conferences and divisions are used in sports leagues to organize teams, manage scheduling, and facilitate playoffs. The standing table displays team rankings based on performance within these structures, making it a key reference point for fans and league officials.
Step 1 - Attach all teams to a group
Open tournament for edit and assign teams to the groups.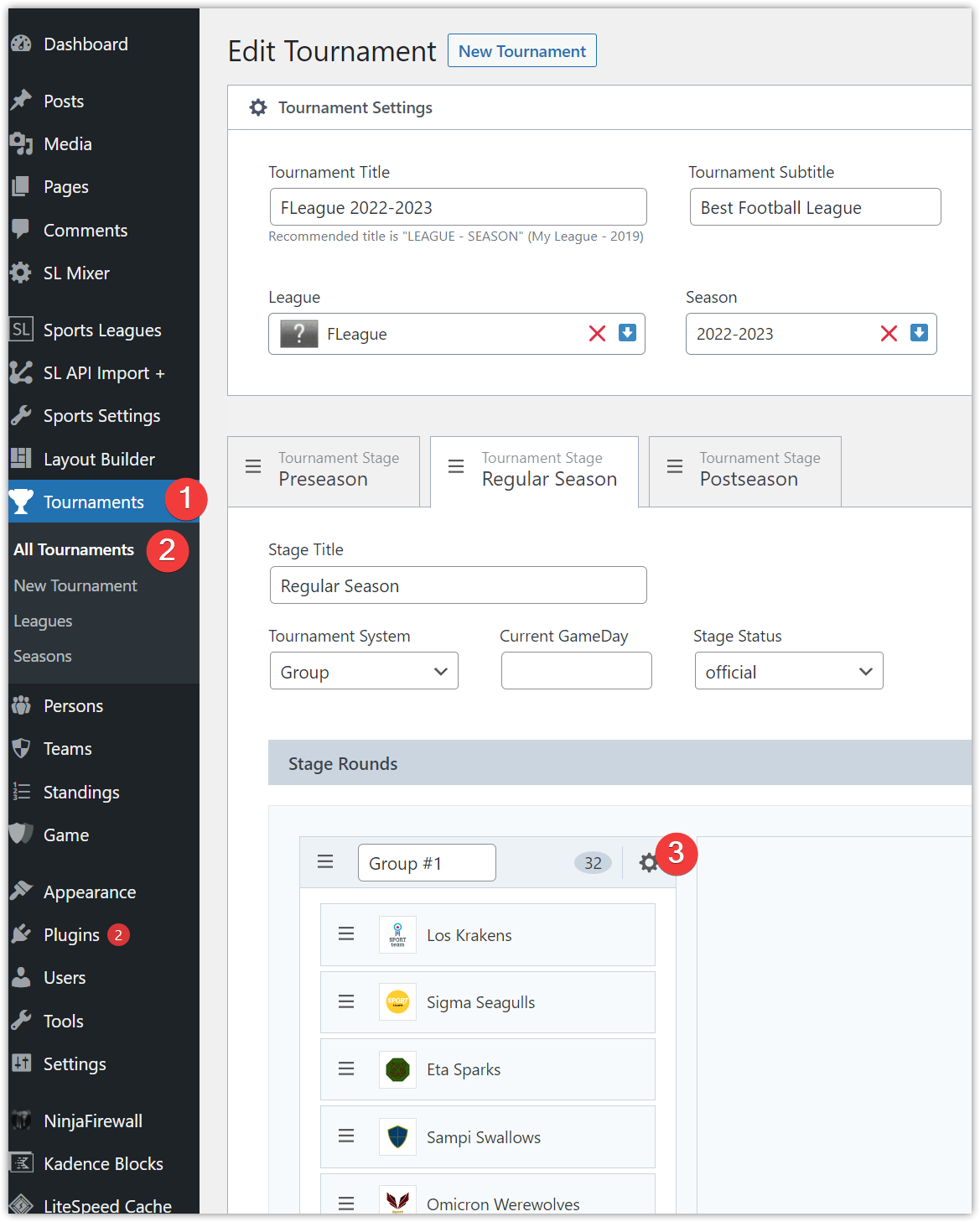 Step 2 - Create Structure
Find "Conferences and Divisions" metabox located at the bottom of the tournament edit page and create an appropriate structure.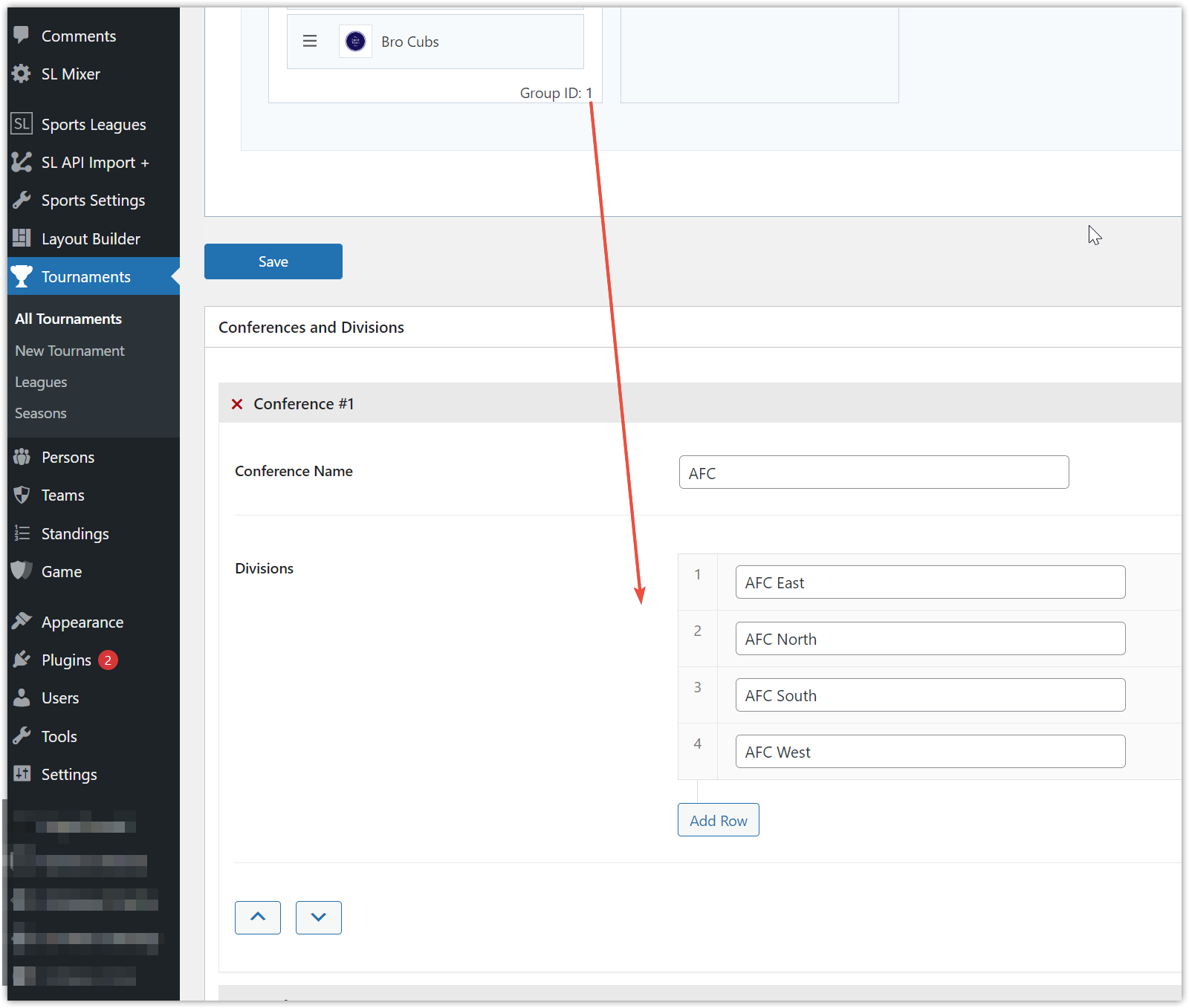 Step 3 - Assign Team to Conferences and Divisions
Go to the Standing Table edit page and find Conferences and Divisions metabox. Activate support (1) and set proper values after each team (2).