Articles
Premium Version Only (since v0.12.6)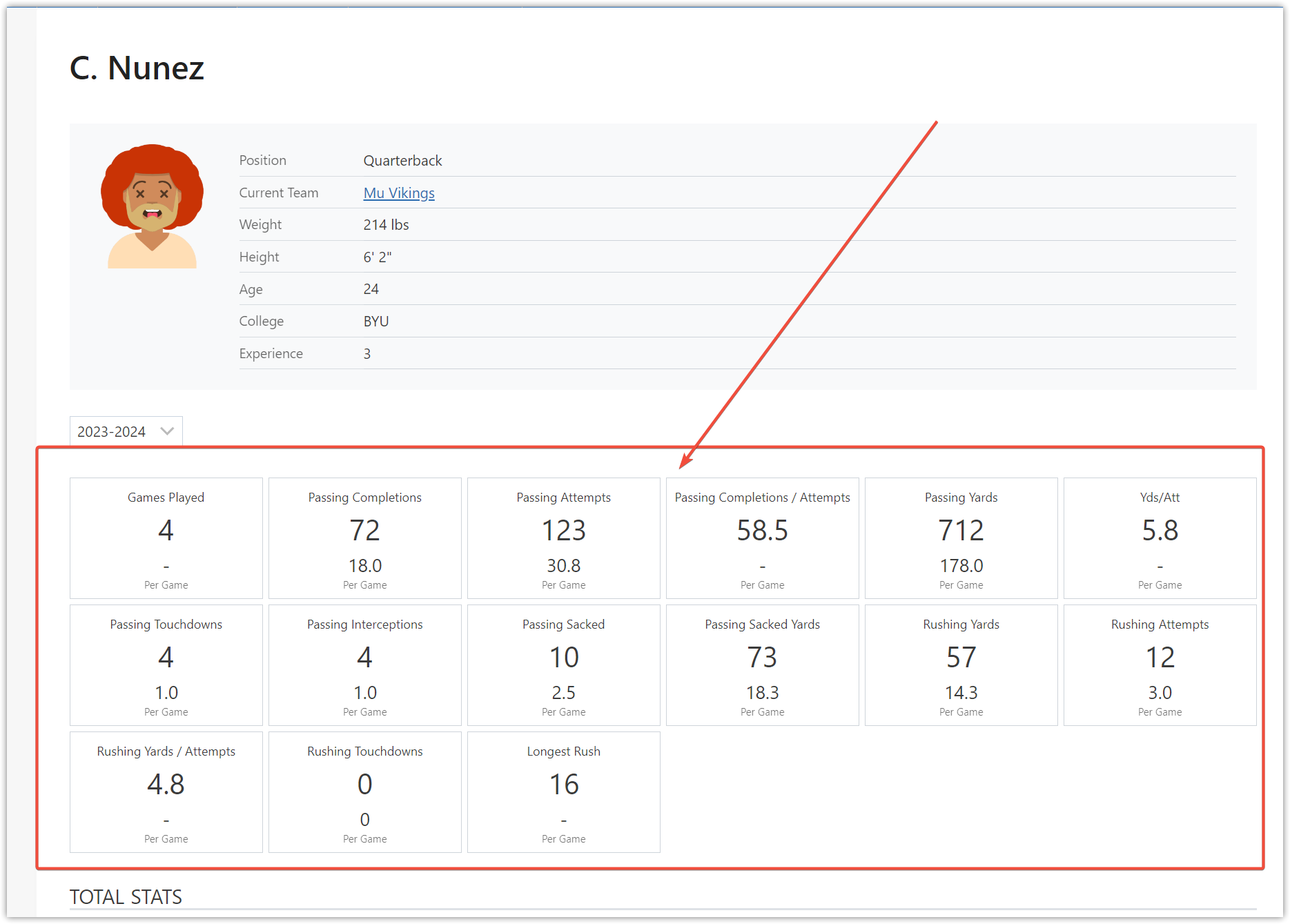 How to add Statistical Panel to the Player Page
Open the existing Player Layout or create a new one.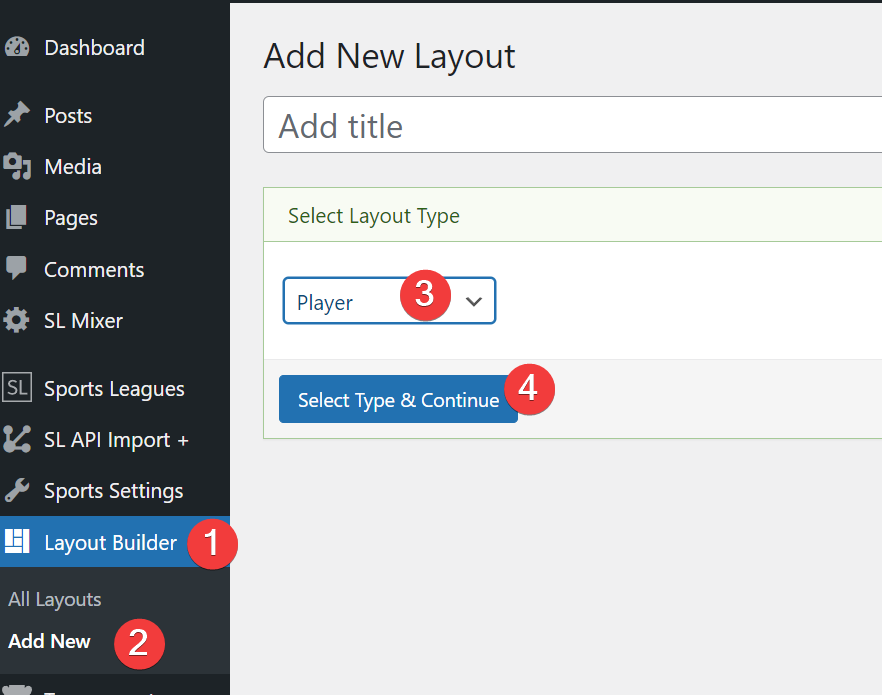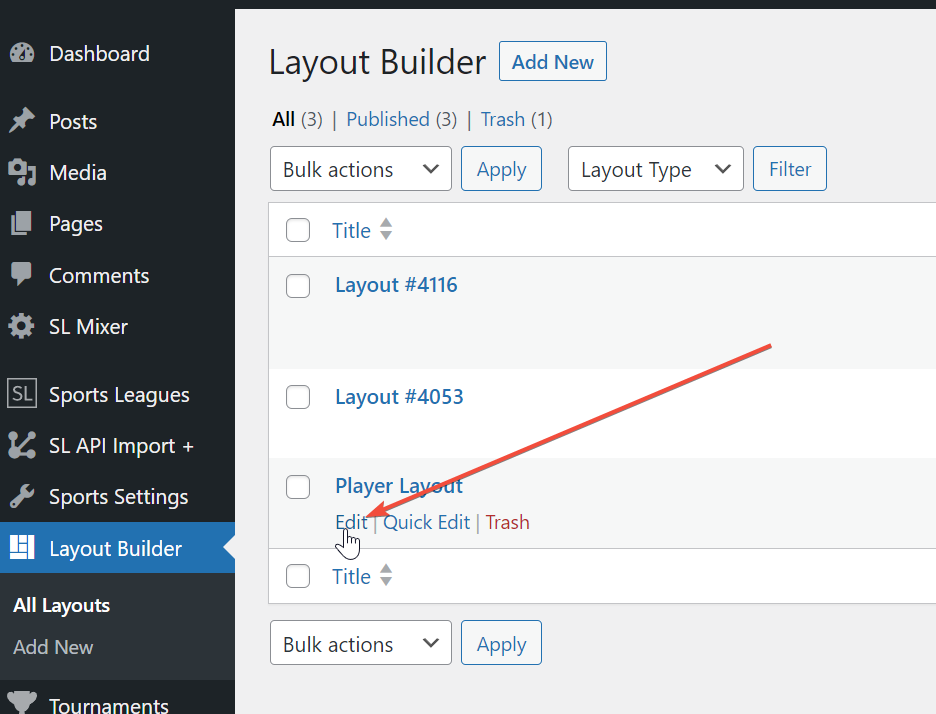 Add "Global Shortcode" (1) to the page and click on the "Settings" button (2).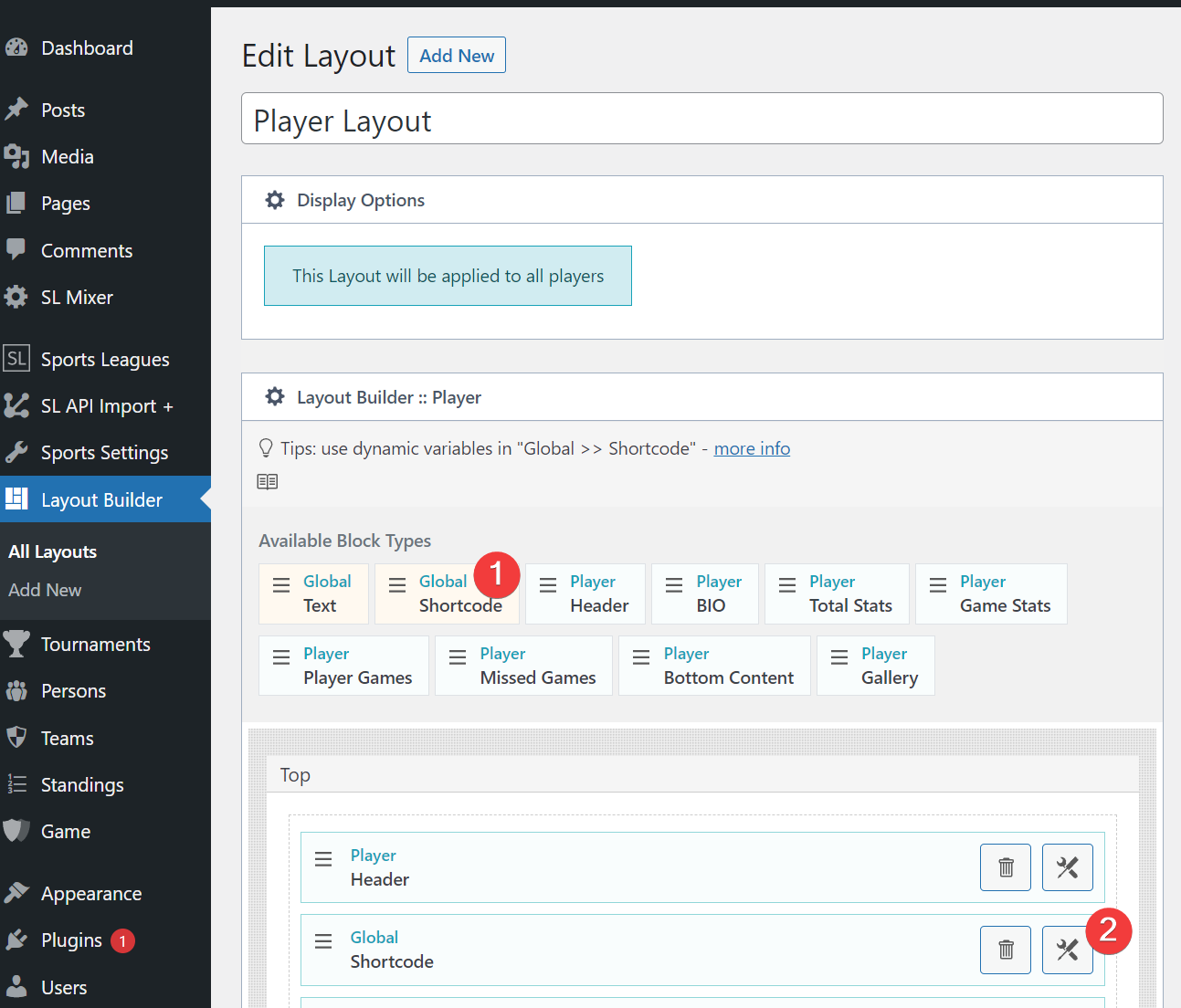 Open "Shortcode Builder" and select "Player Stats Panel". Choose the statistical parameters you want to display, check other options, and click "Copy and Close".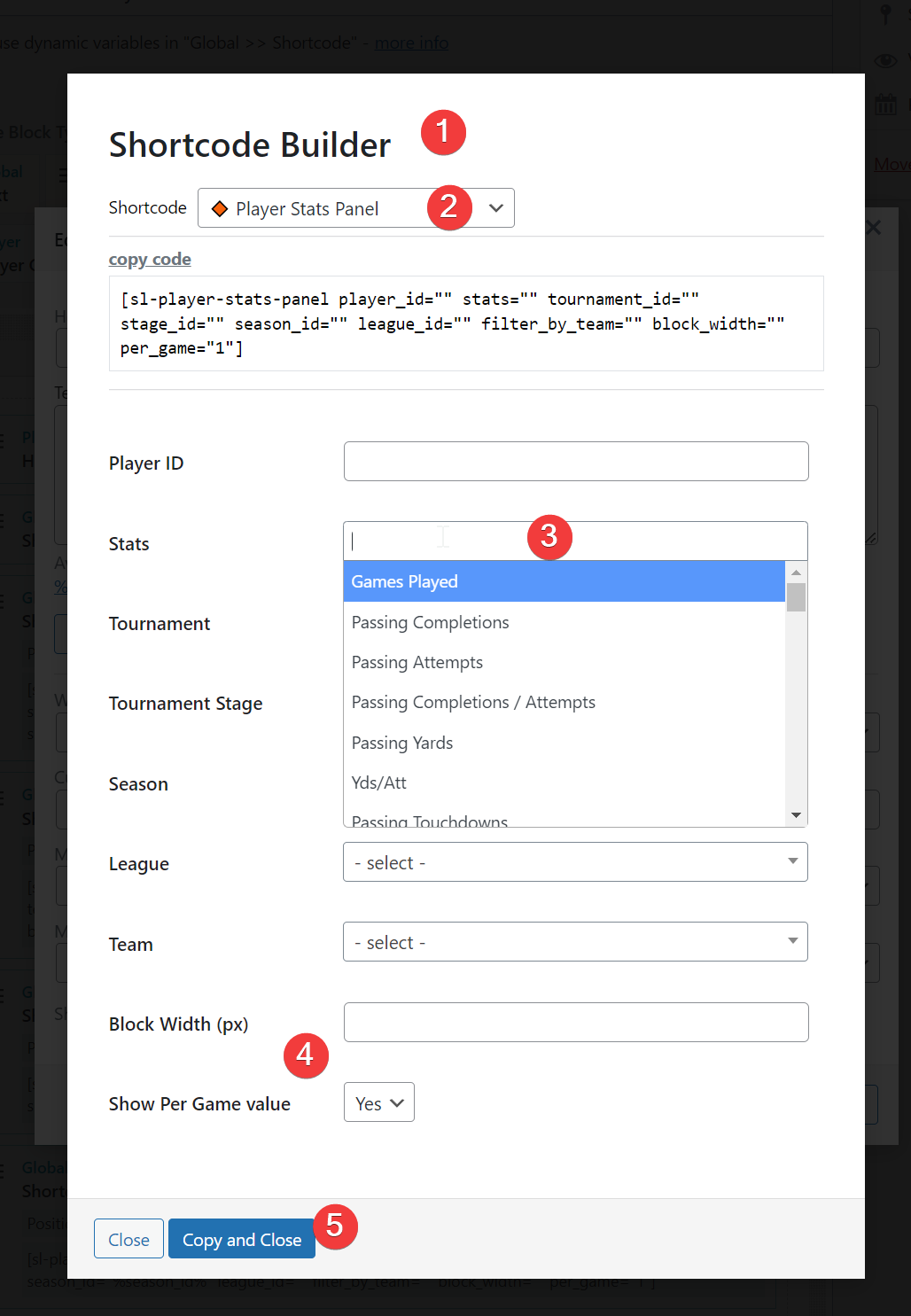 Paste the copied shortcode to the Text field (1).
Set dynamic variables (2) for player_id and season_id fields.
If you want to show the created panel only on the specific position, use the "Show on Player Position" option.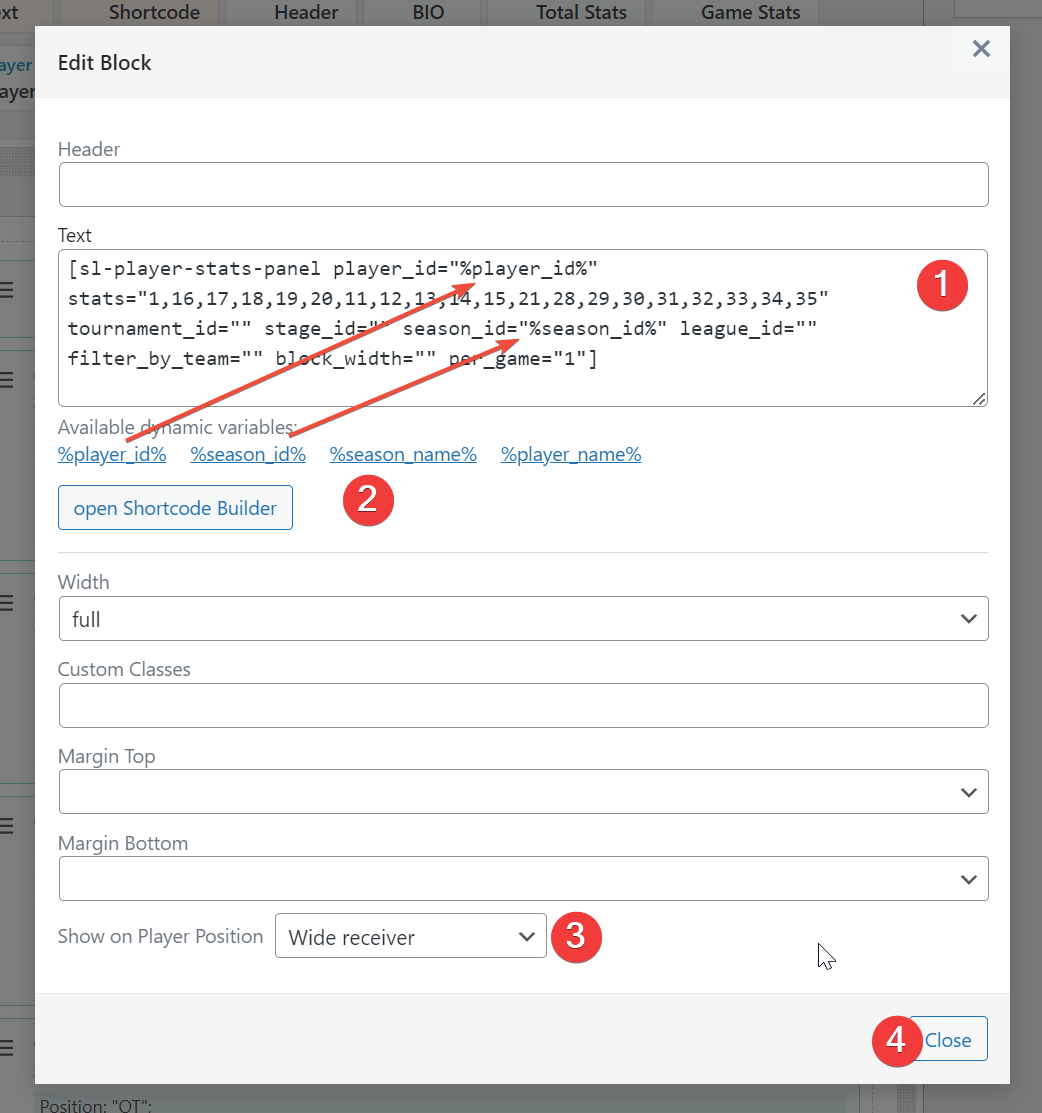 In the next screenshot, you can see how to paste Dynamic Variable into the shortcode.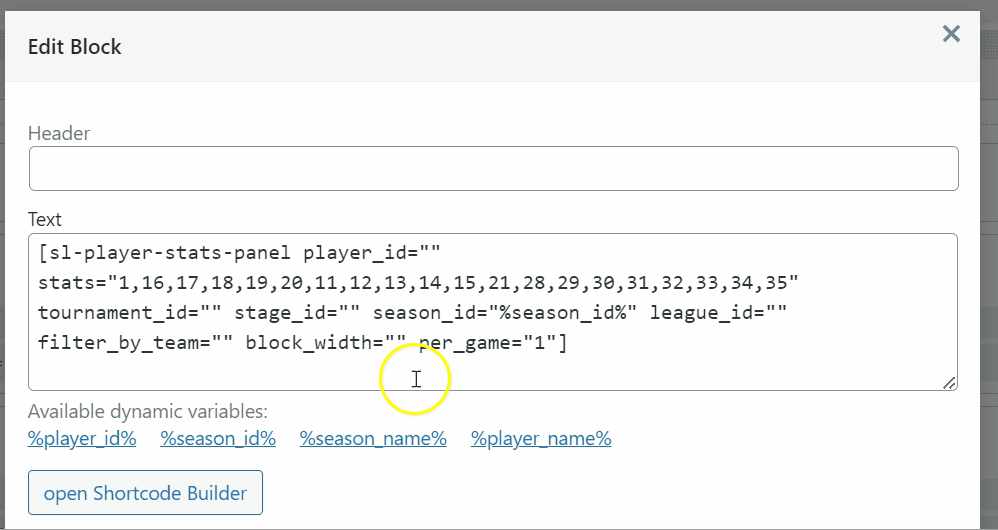 If you need to display statistical parameters for other positions, add one more Global Shortcode.