Articles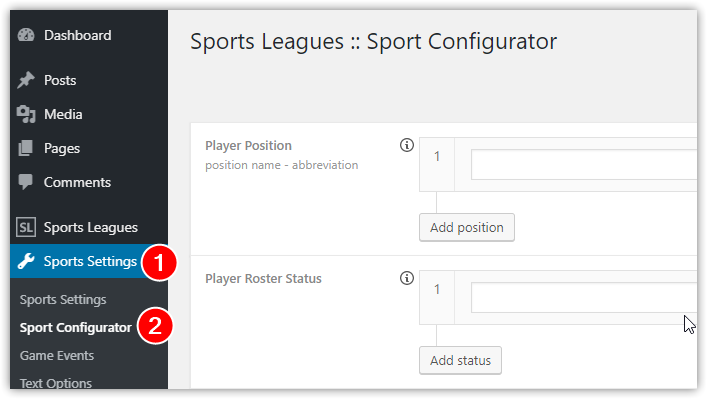 >>> Player Position
Used in the player profile.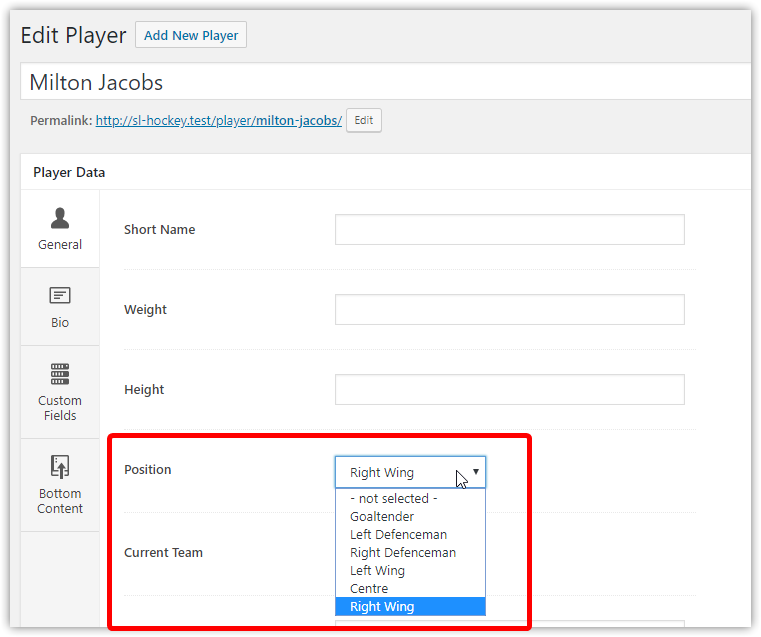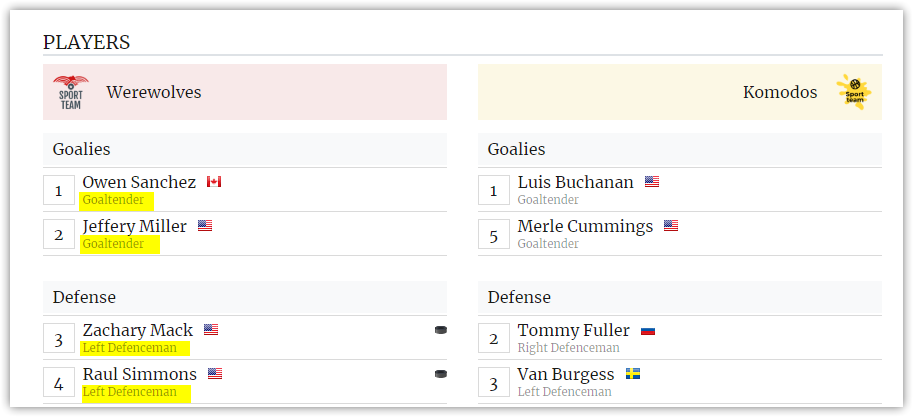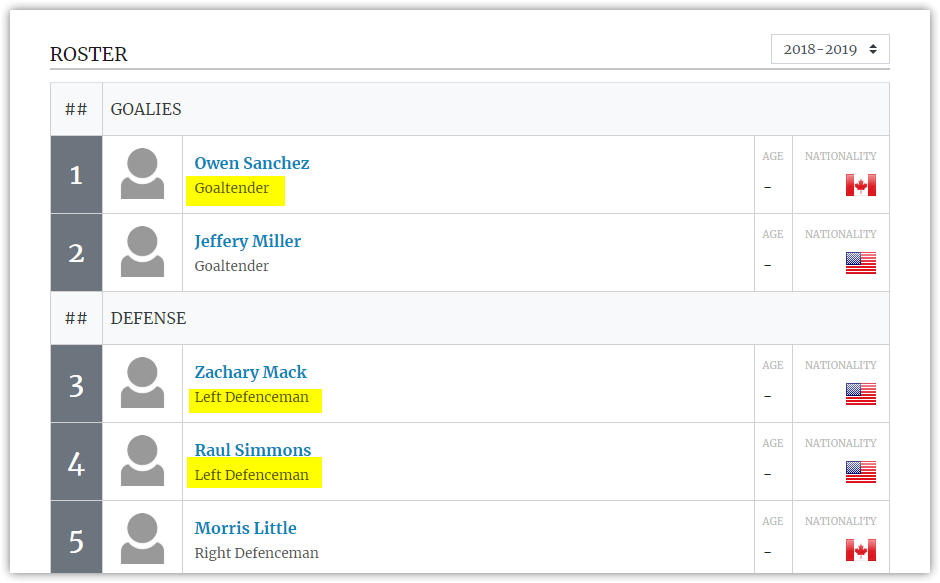 >>> Player Roster Status
You can set a player status on populating team roster.

There are several rules:
1) status with a minus prefix will be hidden in the squad (e.g.: "-in trial")
2) status "in team" is default and badge with it isn't shown
3) all other statuses are shown in a special badge in team roster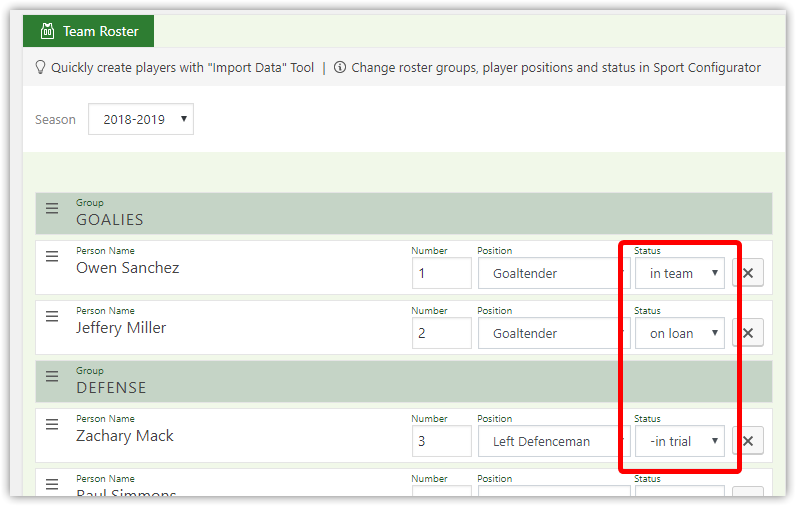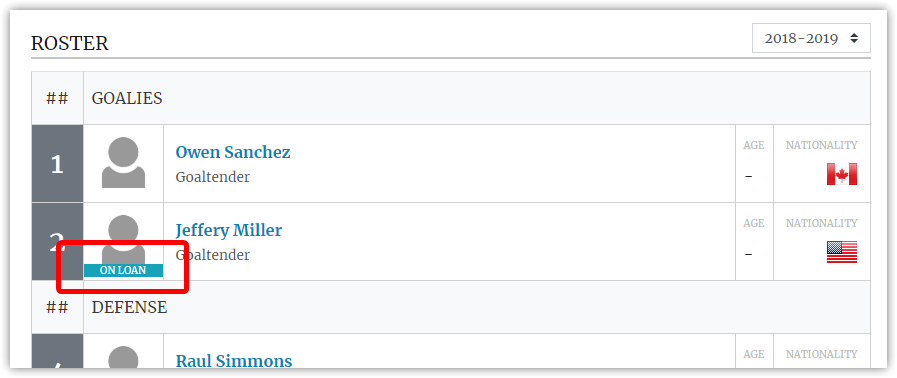 >>> Roster Groups
Used to create Roster Groups. See the screenshots below.

  ! important    Roster Groups are also used in Player Stats.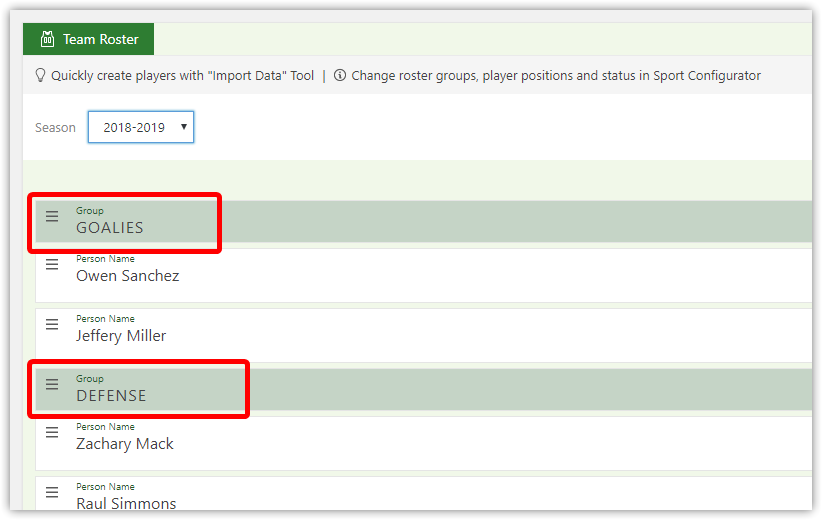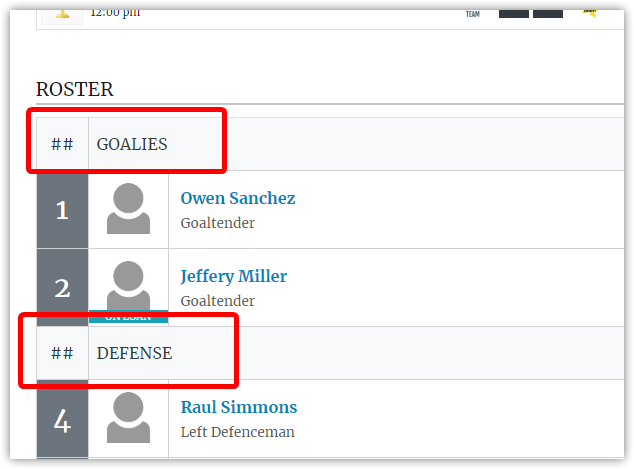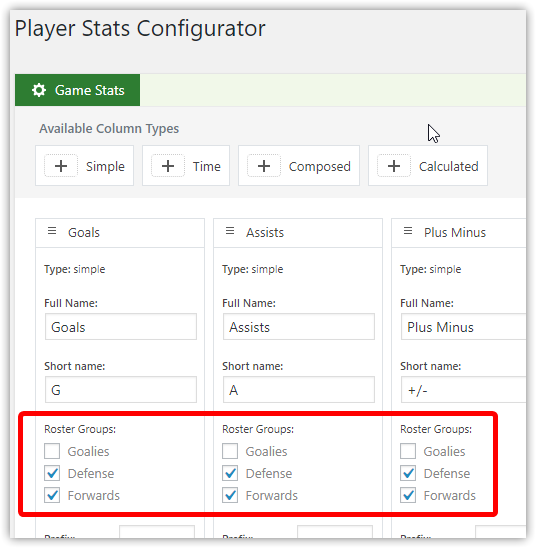 Game Player Groups