Articles
Premium Version Only
The real power of Shortcode block is the ability to use dynamic variables.
Different builder types (game, team, player, etc.) have their own list of available variables.

You can find them at the bottom in the "Dynamic variables to use in "Global >> Shortcode" section.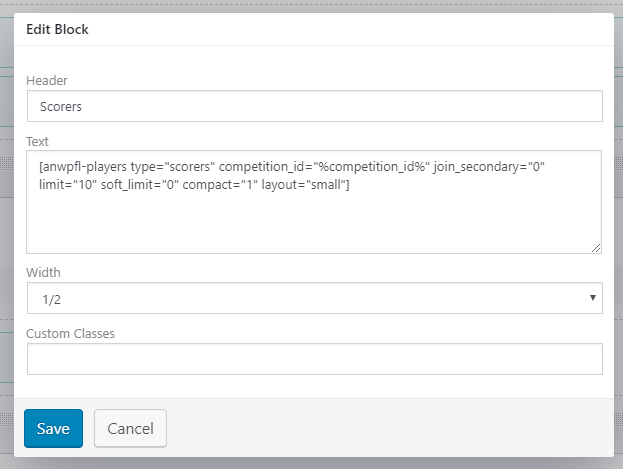 Example of usage
List of competition clubs
[anwpfl-clubs competition_id="%competition_id%" logo_size="big" layout="" logo_height="50px" logo_width="50px" exclude_ids="" show_club_name="0"]

Check at the bottom of the edit layout page for more examples.