Articles
Premium Version Only

Stage >> Header

Stage >> Games All
List of all games grouped by GameDay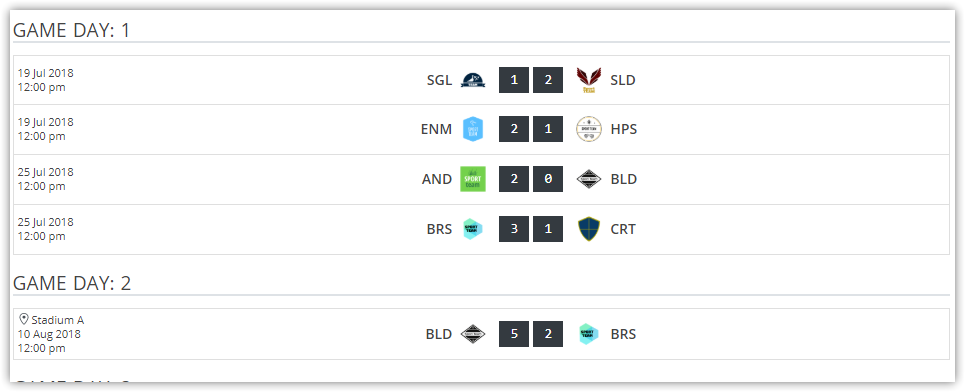 Stage >> Games Finished
Finished games in the descending order grouped by date.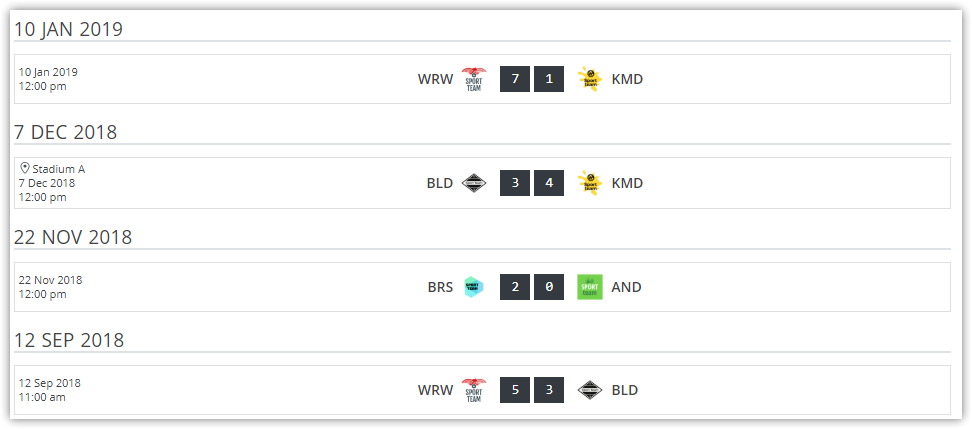 Stage >> Games Upcoming
Upcoming games grouped by date in the ascending order.

Stage >> GameDay Slides
To focus on specific GameDay on load, set Current GameDay option in the tournament stage.

Stage >> Standing Tables
Associated with tournament Standing tables.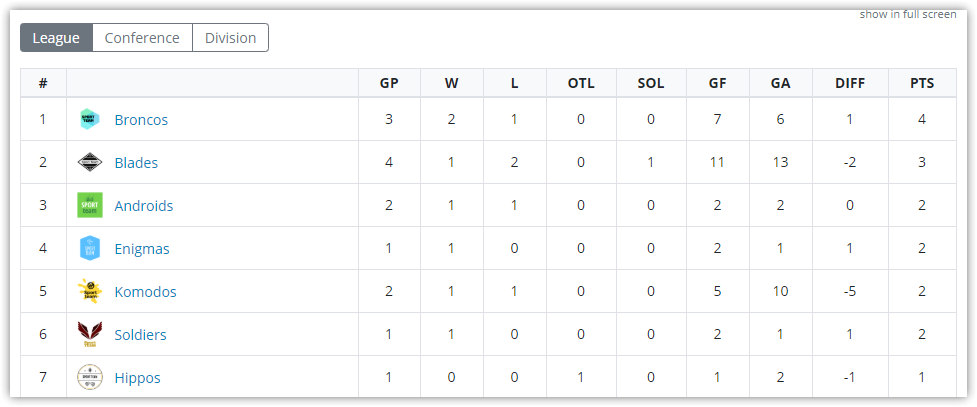 Stage >> Results Matrix
More info - Results Matrix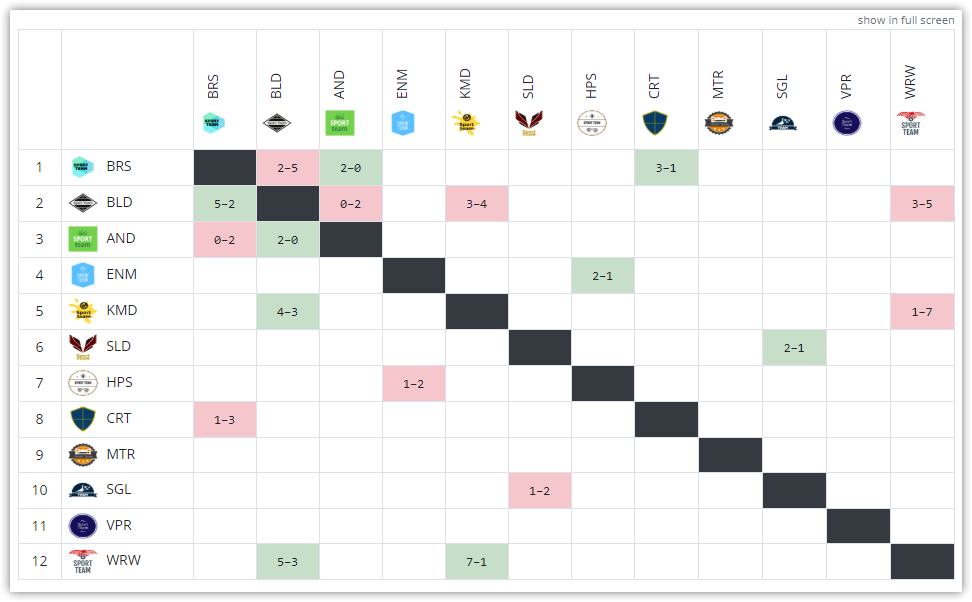 Stage >> Bracket
More info - Bracket Layout