Articles
Premium Version Only (since v0.13.0)
Create new competition stage
Create new competition stage with the proper type and Main Stage Id.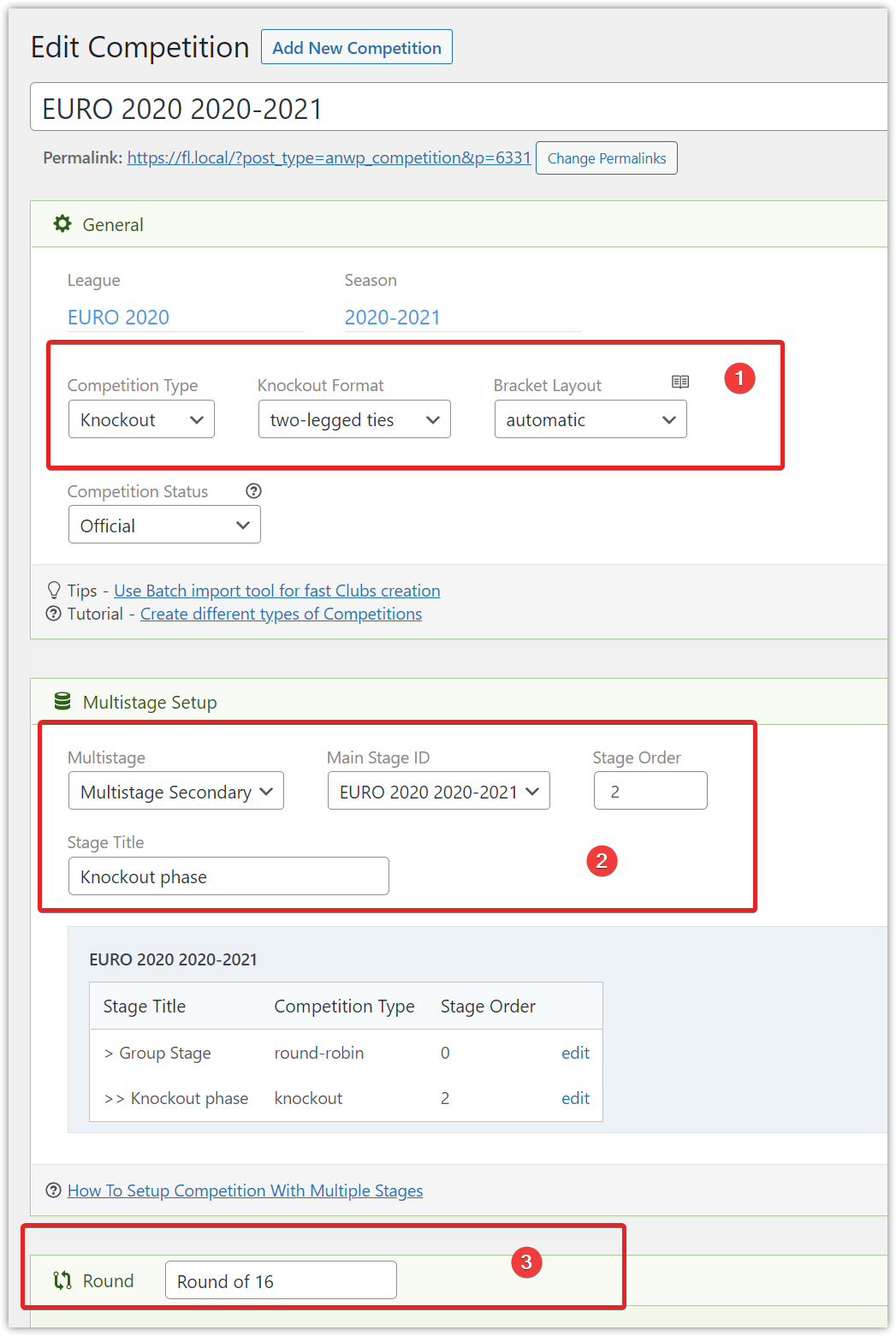 Edit Structure
Go to the "All API Leagues" (1) and click the "Structure" (2) button.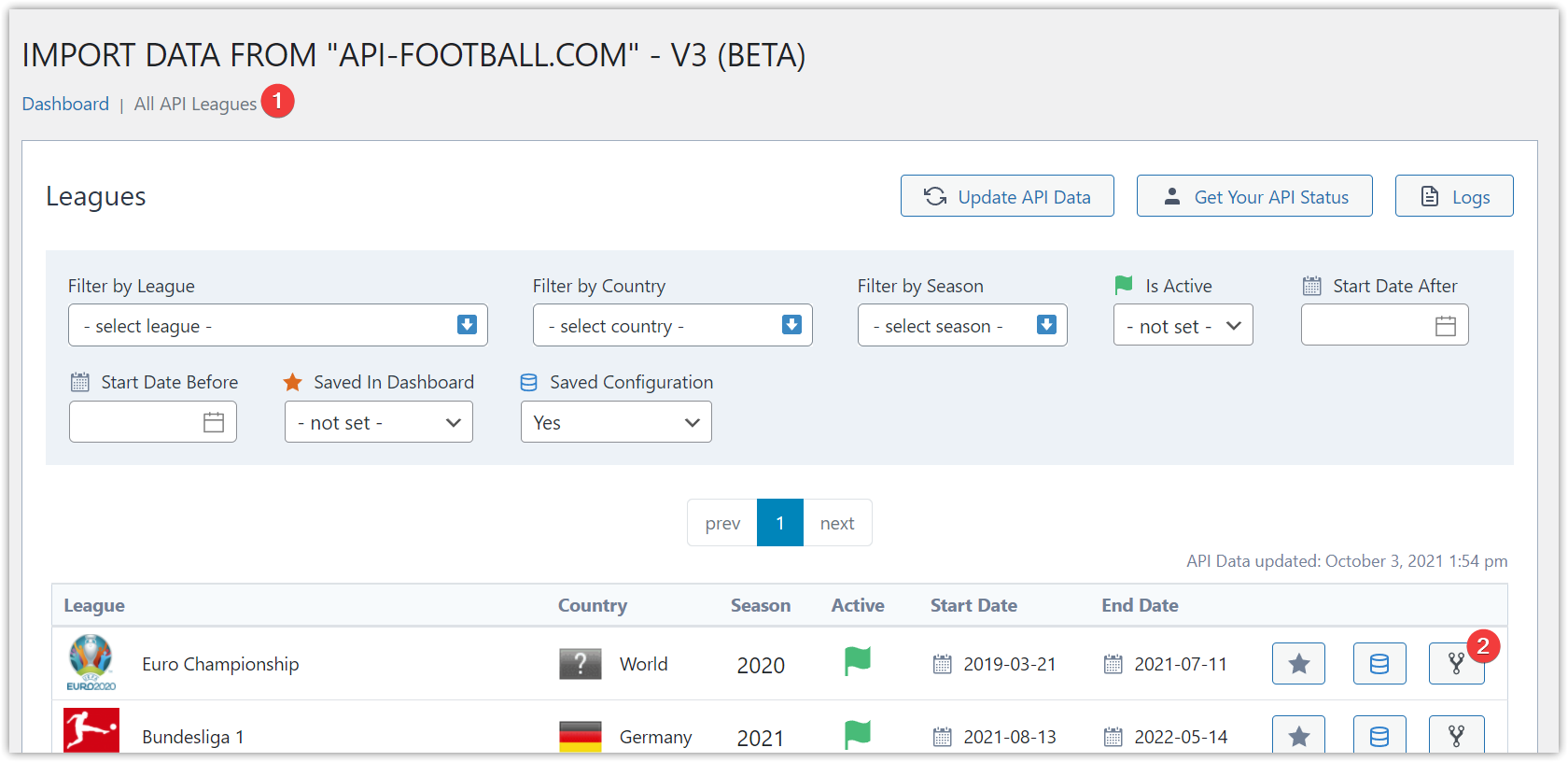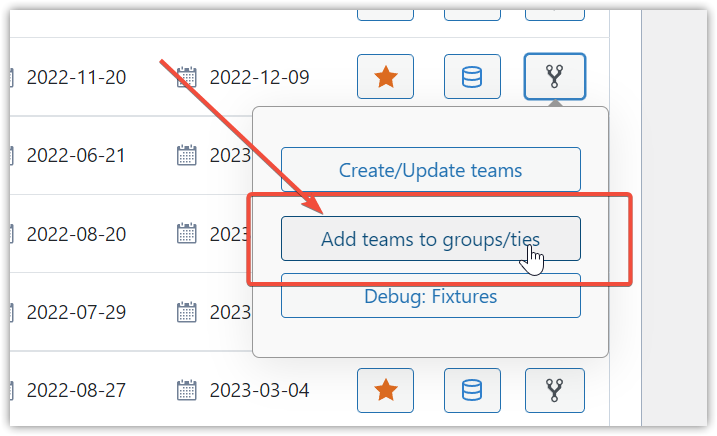 Add API rounds to the new competition stage structure.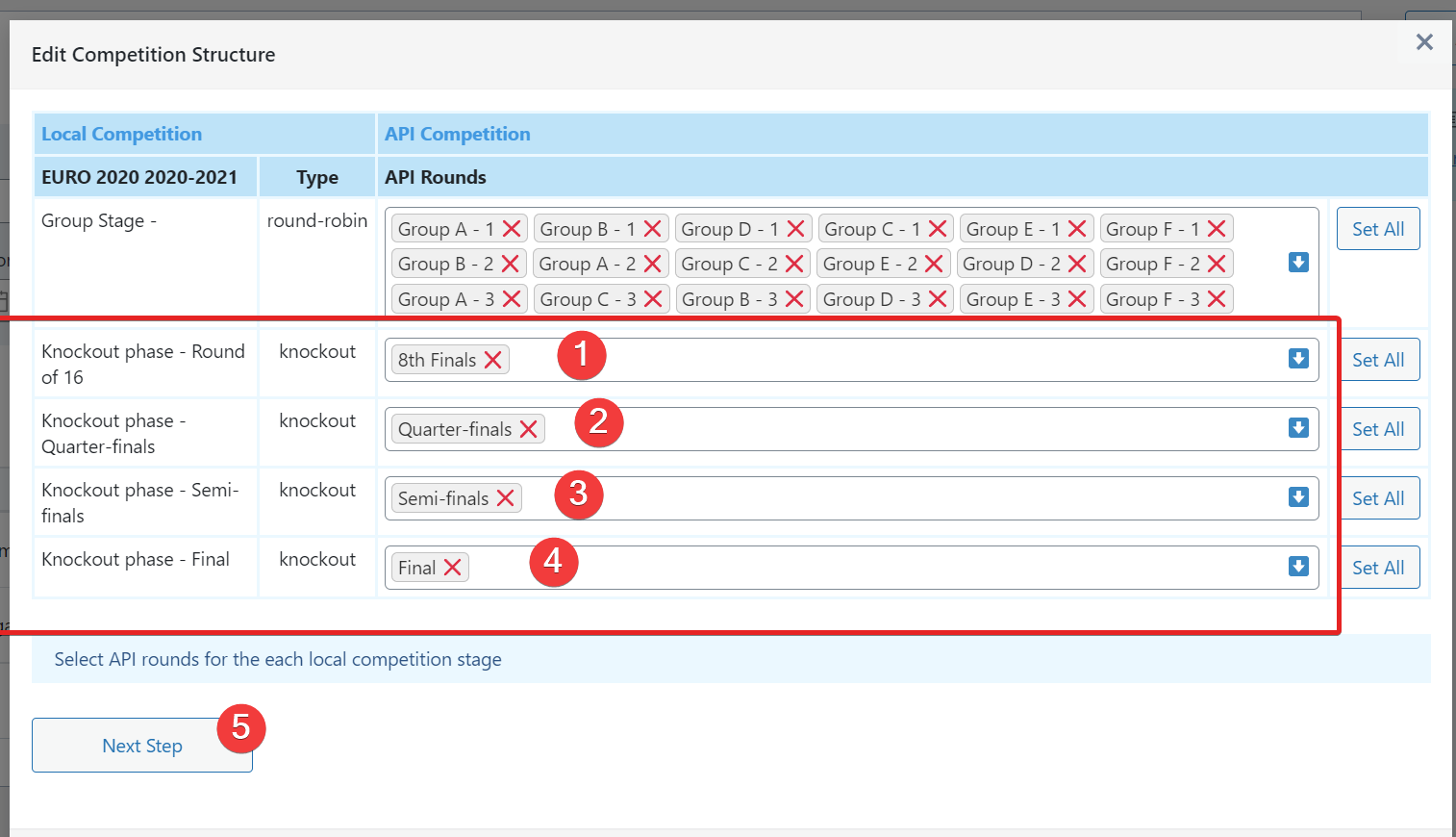 The plugin will try to recognize new structure and propose to create only new rounds.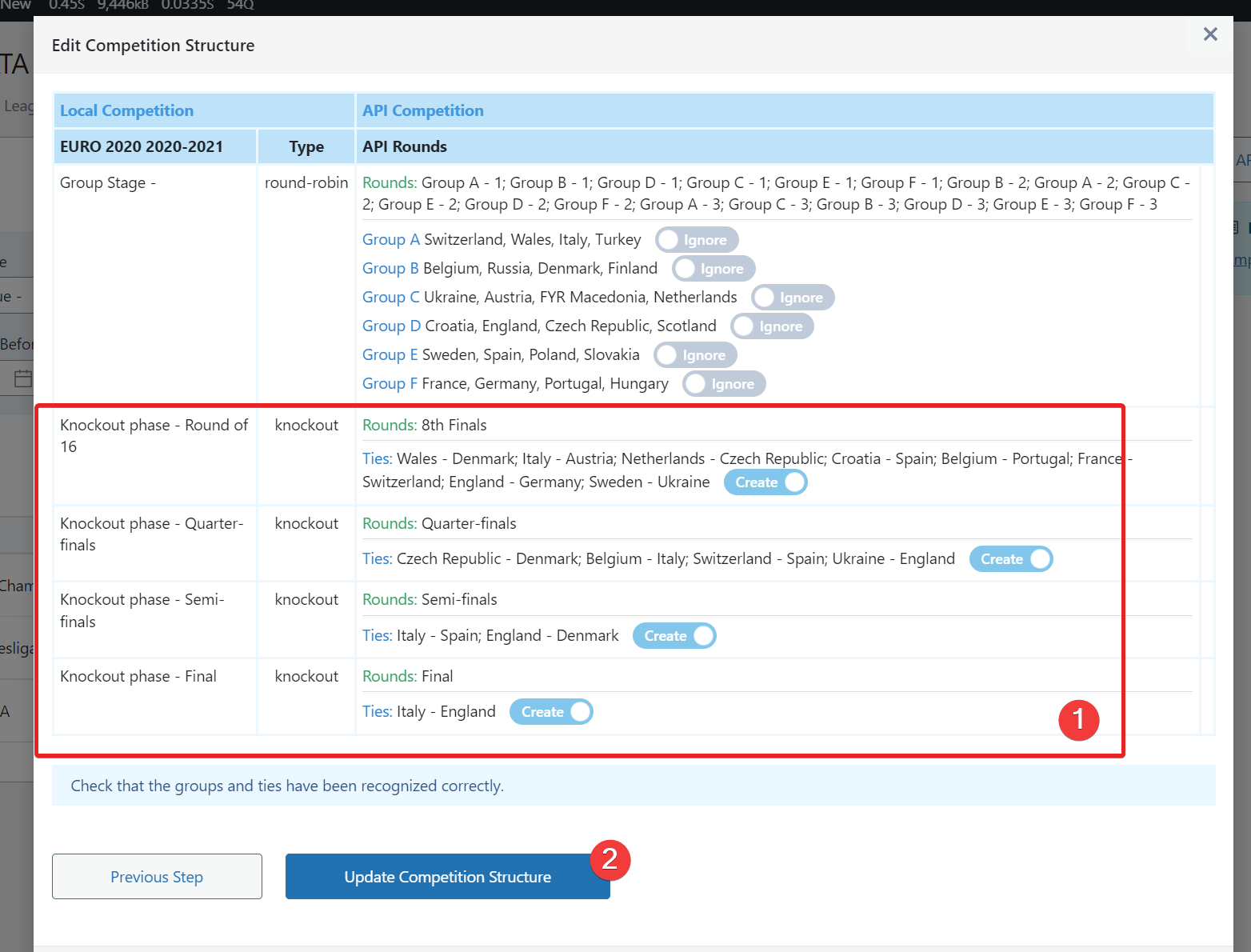 Create new games
Now you are ready to create new games. Select competition and click Database icon.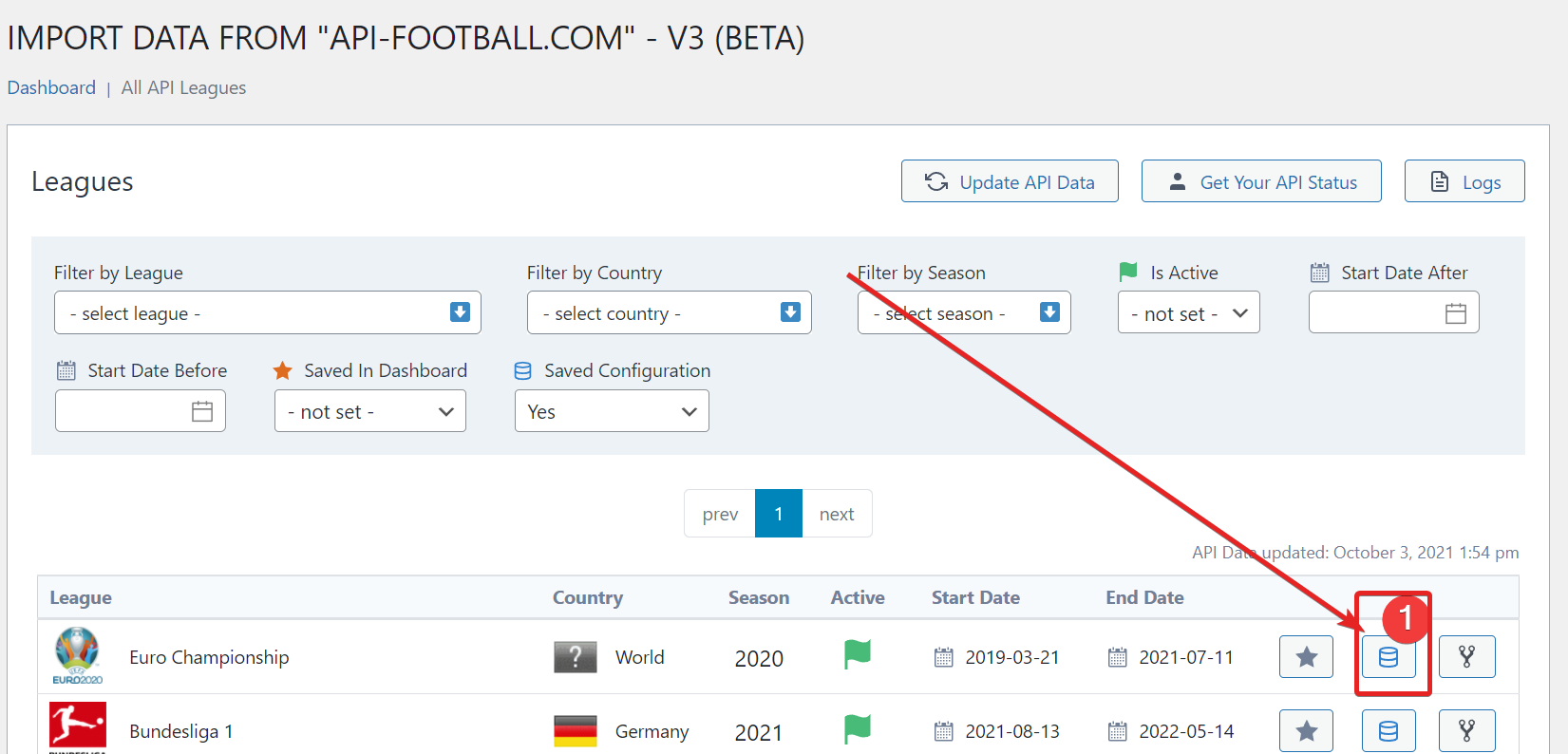 Click the "Create Games" button.