Articles
Premium Version Only
Import API functionality doesn't have the ability to map players. And all players will be created from scratch and populated with only limited metadata.
For example, you have player profiles with photos, birthplace, bio and so on. When you use import API, it creates duplicates for the existing players. And newly created players will be used in matches, squads, and events.
To solve this problem I have created a plugin which helps you to copy data from old players to a new.
To get this plugin, simply create a support ticket and ask about "AnWP FL Meta Copy".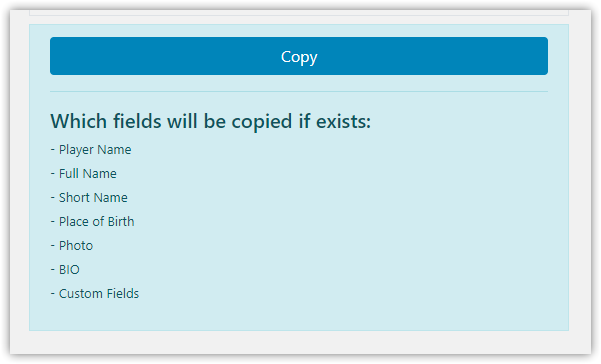 How to use
1) Go to the "FL Meta Copy"
2) Select old player to copy data from.
3) Select a player to copy data to.
4) Click "Copy button"
5) Click on "next player" to repeat these operations.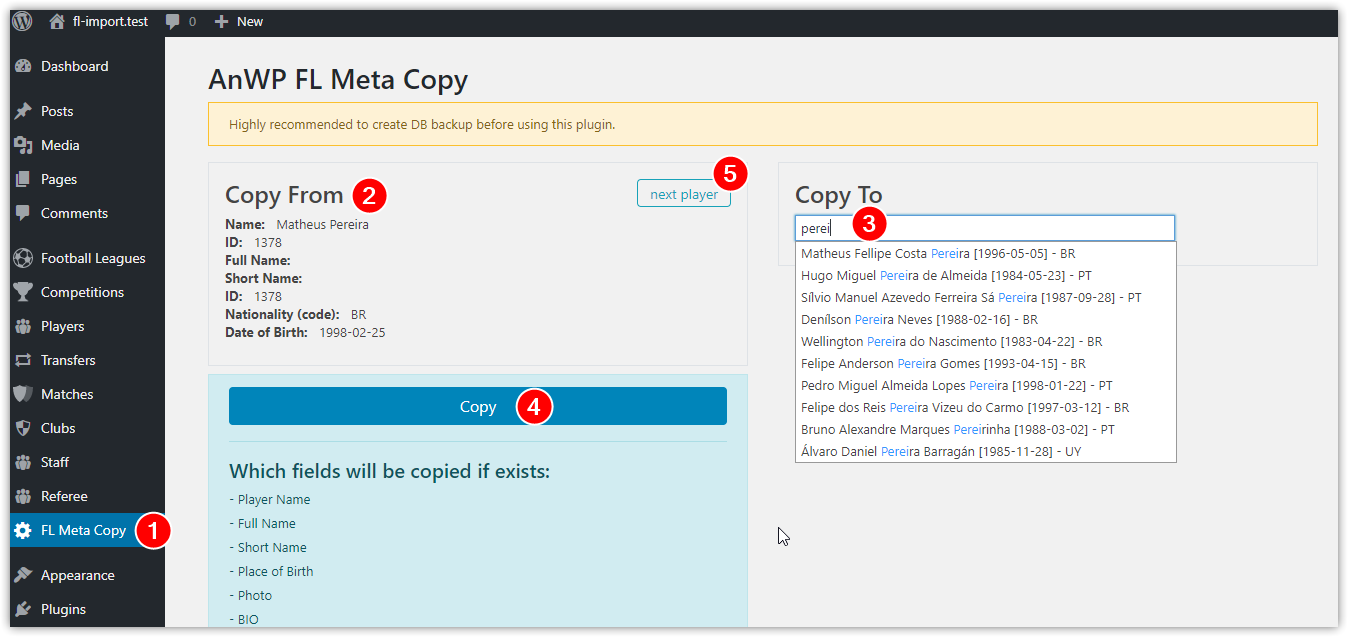 6) (Optional) You may delete or unpublish old players using filters and batch actions.