Articles
Special Mode is available since v0.14.0
1) Install and activate SiteOrigin CSS
1) install SiteOrigin CSS (free)
2) activate Football Leagues Mode (activated by default)
3) click on "start customizing" link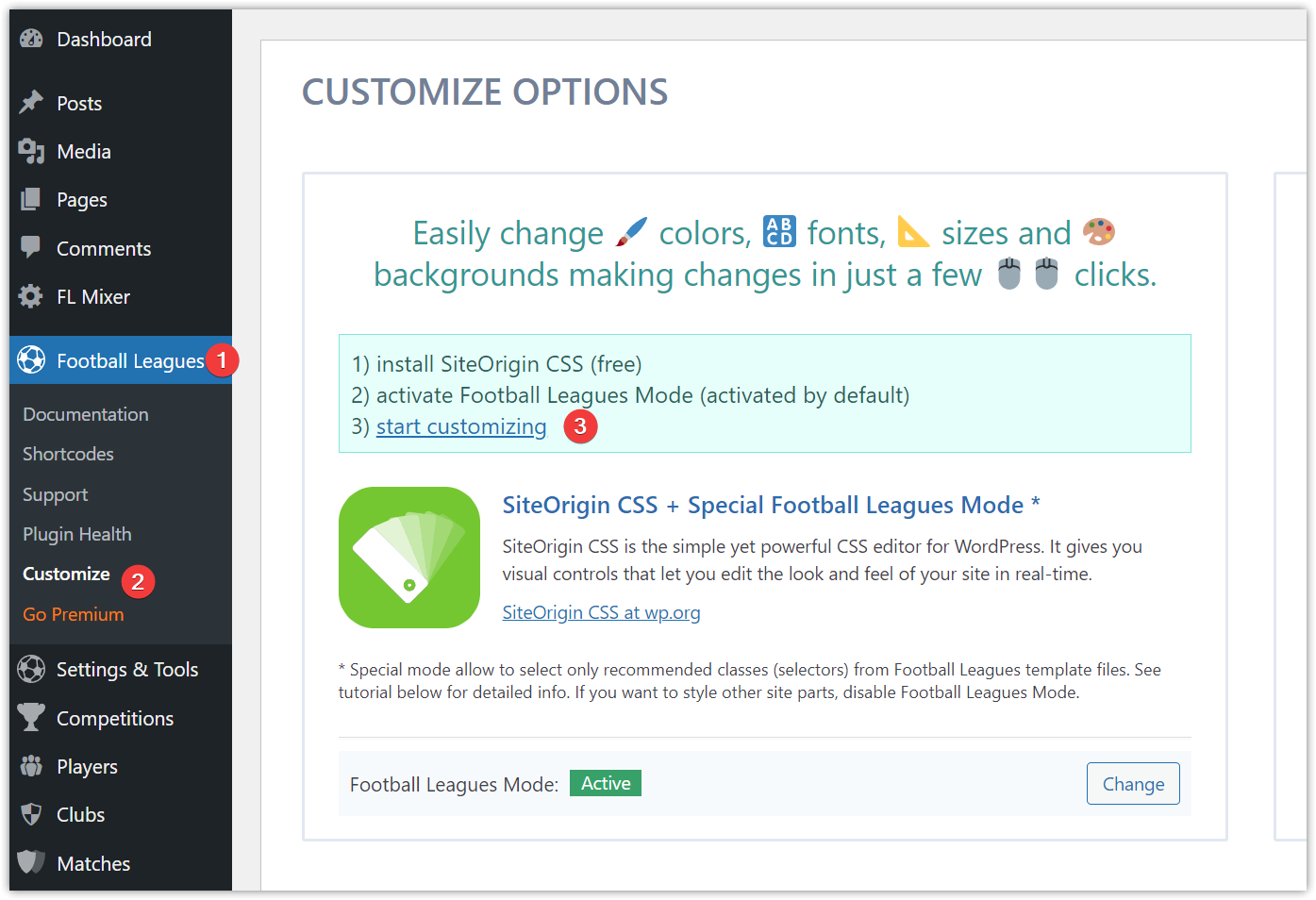 2) Select page or block to customize
Click on "Eye" button to open visual mode.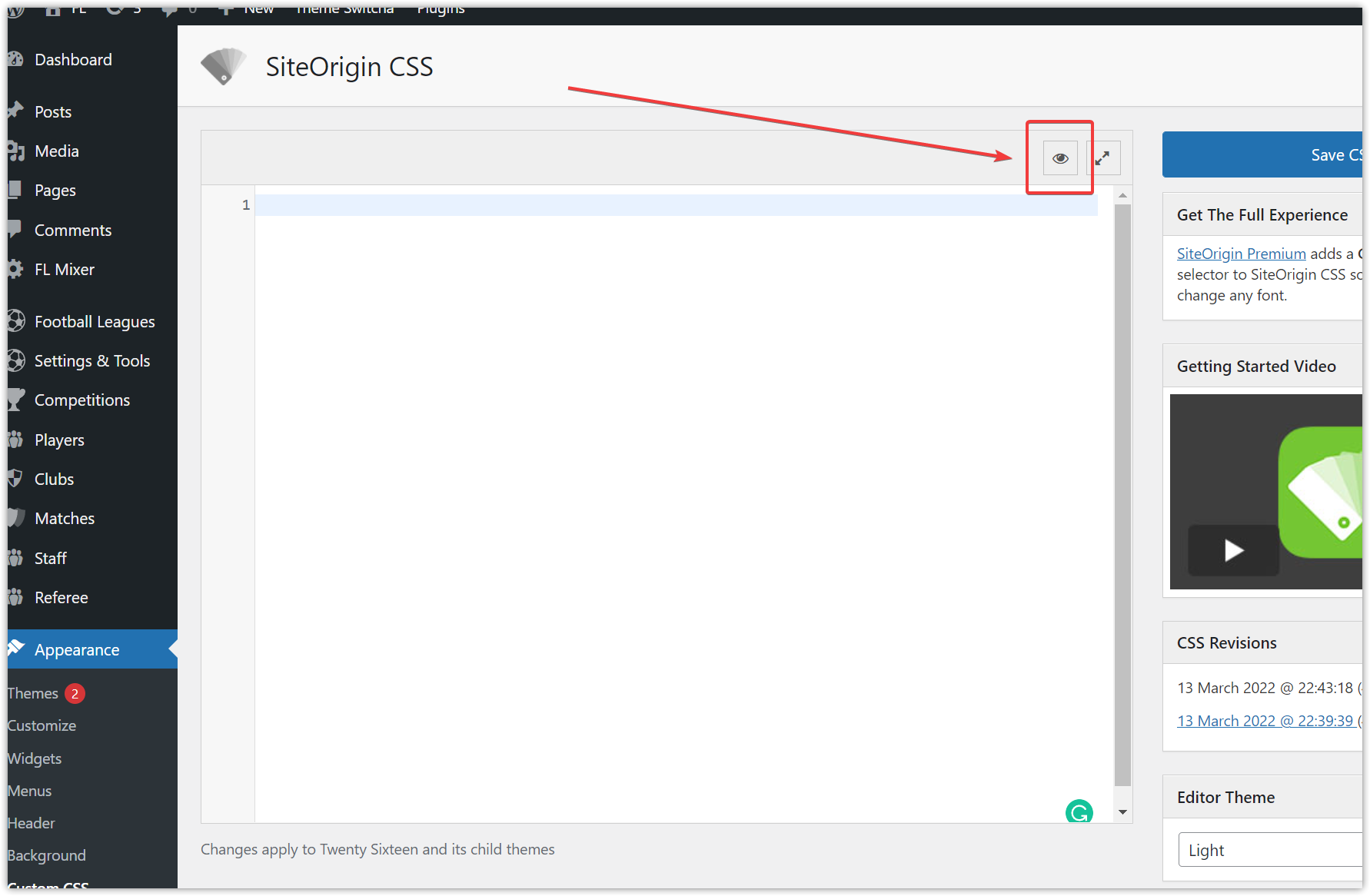 You can put the URL in the top address bar and click 'Enter'.
Or you can enable link clicking behavior by "Search" button (1) + (2).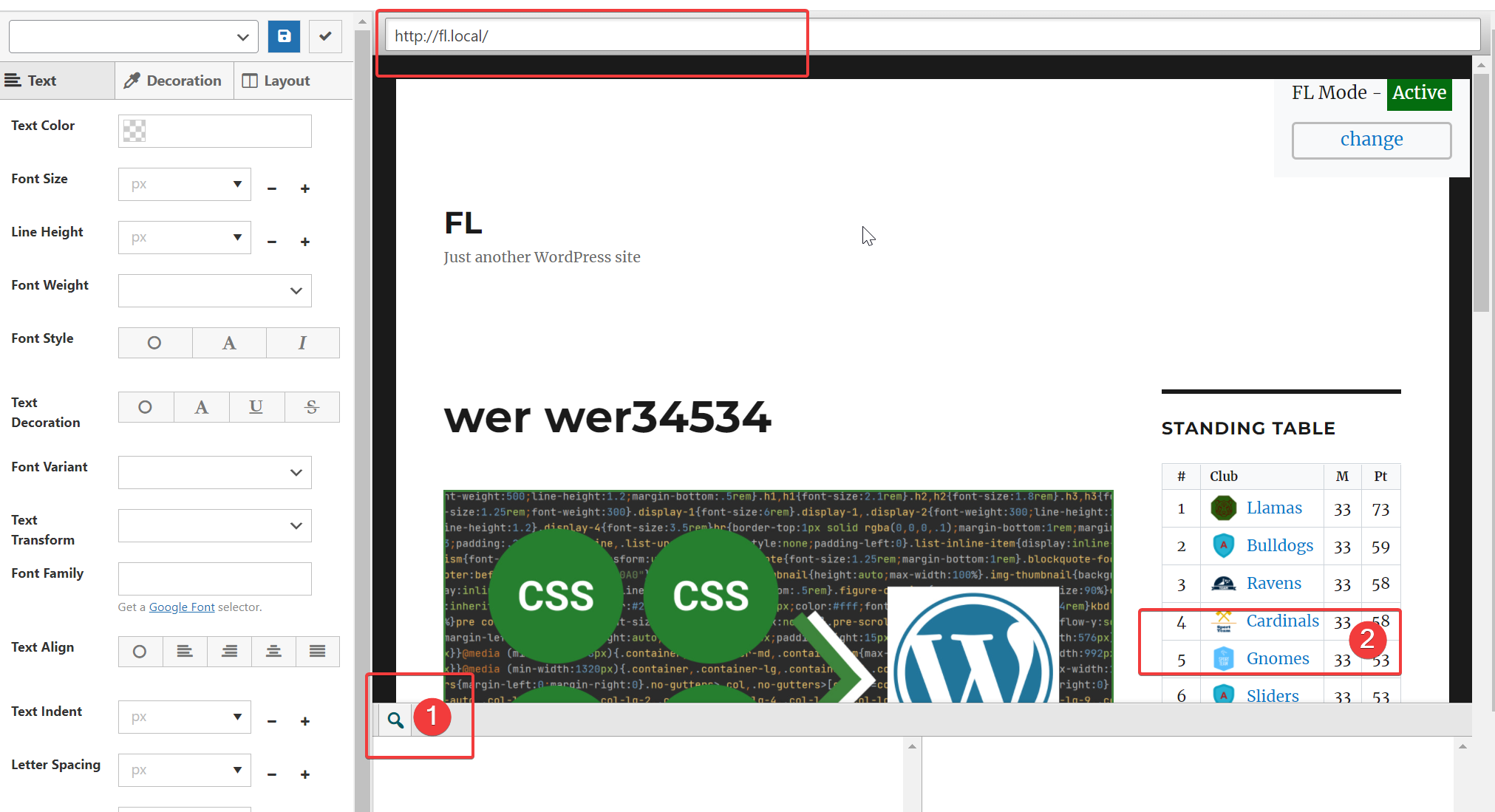 3) Customizing Process
(1) Select any available block on the page (will be highlighted with light-blue).
(2) Click on the recommended CSS class.
(3) Check that the class is selected for customizing.
(4) Apply styles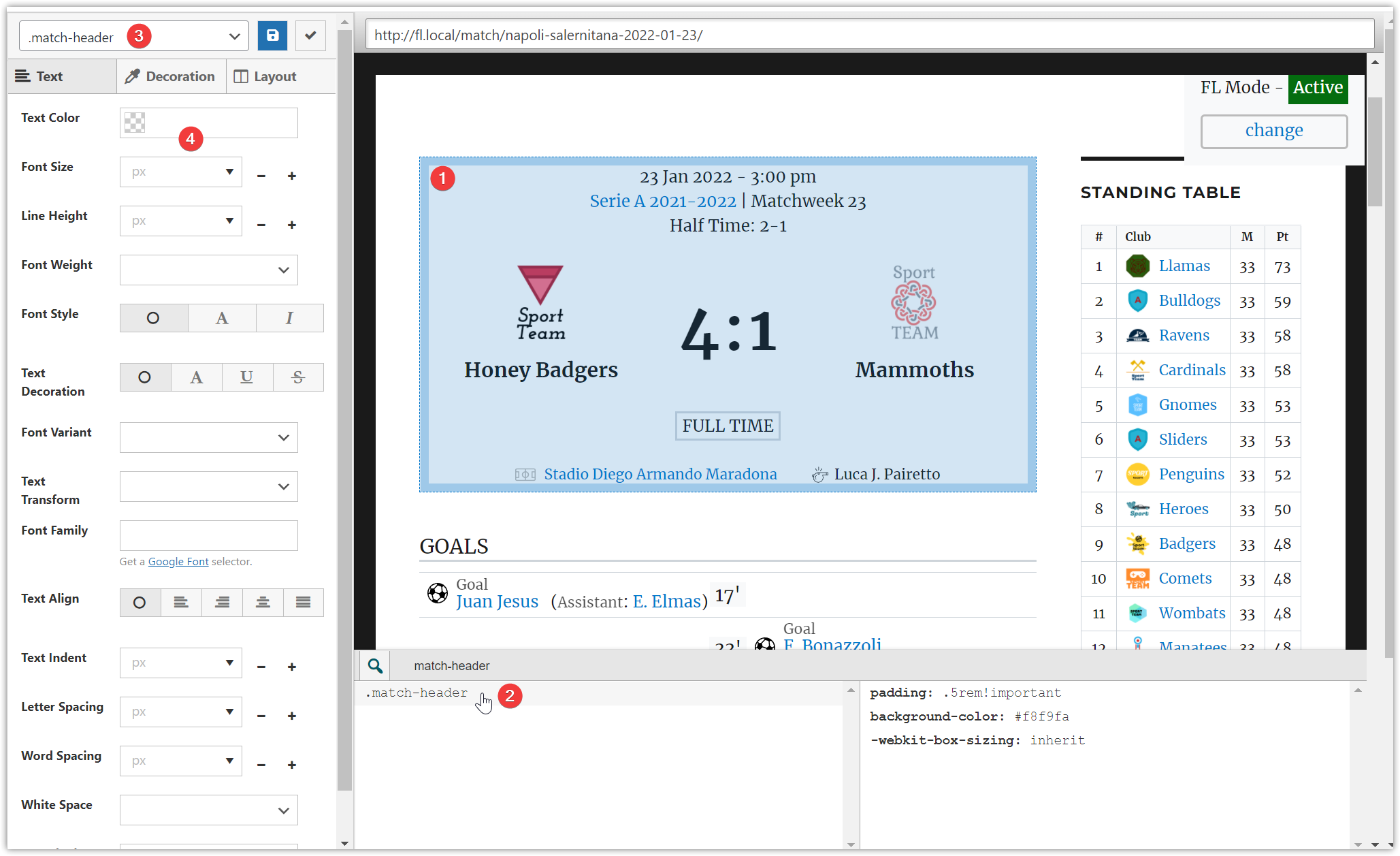 4) Apply and Save CSS rules