Articles
Premium Version Only (since v0.14.10)
Since v0.14.10 Football Leagues can convert kickoff time into user time zone.
You can see how it works at footballan.com
Go to the "Settings and Tools" >> "FL+ Configurator" and activate "Use default user timezone" option.
After that the plugin will try to convert the game kickoff time according to user's browser time.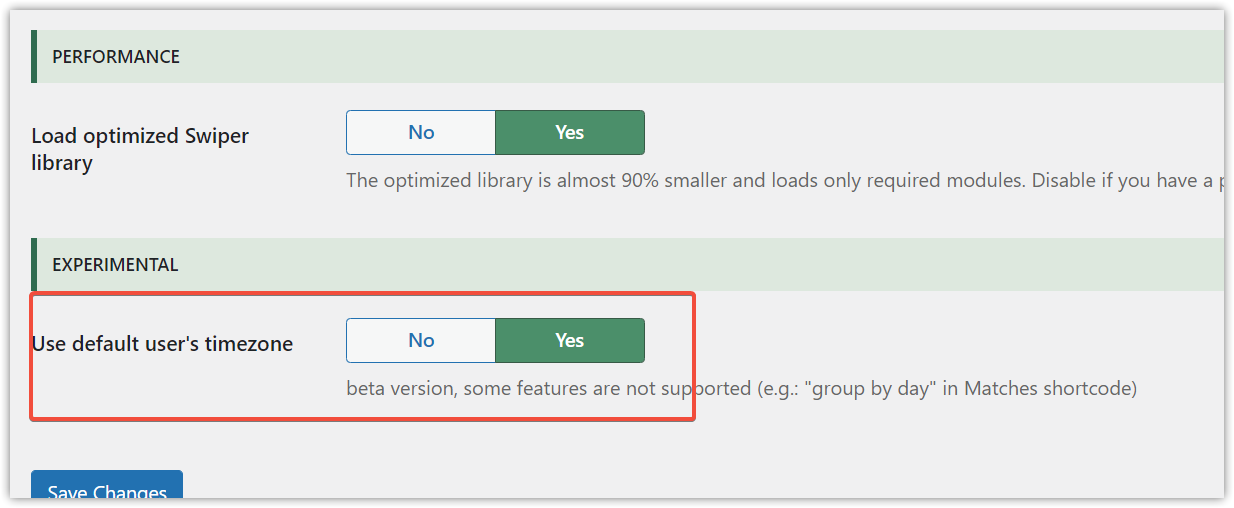 Timezone Switcher
The plugin has a special shortcode to render Time Zone switcher.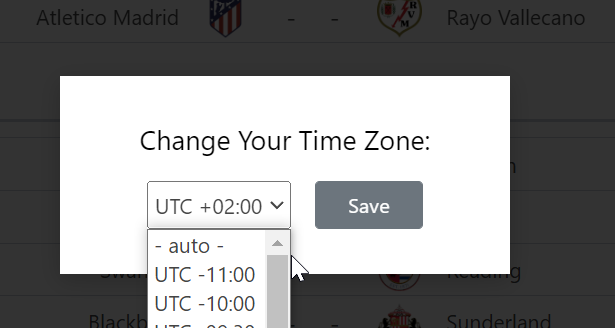 [anwpfl-timezones clock_icon="1" default_classes="1" custom_classes="" text="" text_utc="UTC" text_auto="auto" text_save="Save" text_change_your_time_zone="Change Your Time Zone"]
clock_icon – (0/1) - show clock icon
default_classes – (0/1) use default button classes
custom_classes – list of custom button classes

text - 
text_utc - 

text_auto - 

text_save -

text_change_your_time_zone -