Articles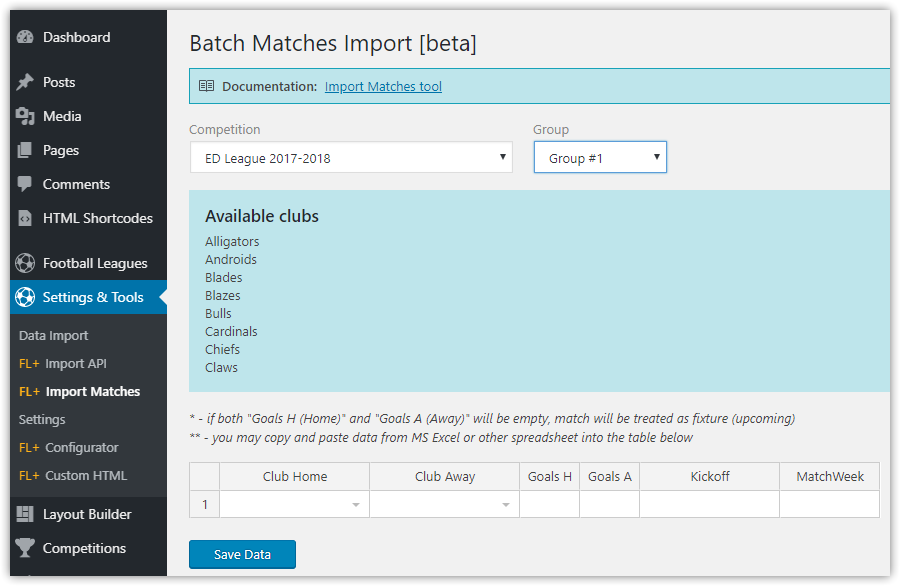 Step 1 >> Create Competition with clubs
Go to "Competitions" >> "Add New Competition". Fill all general settings, add clubs in the "Structure" section and save.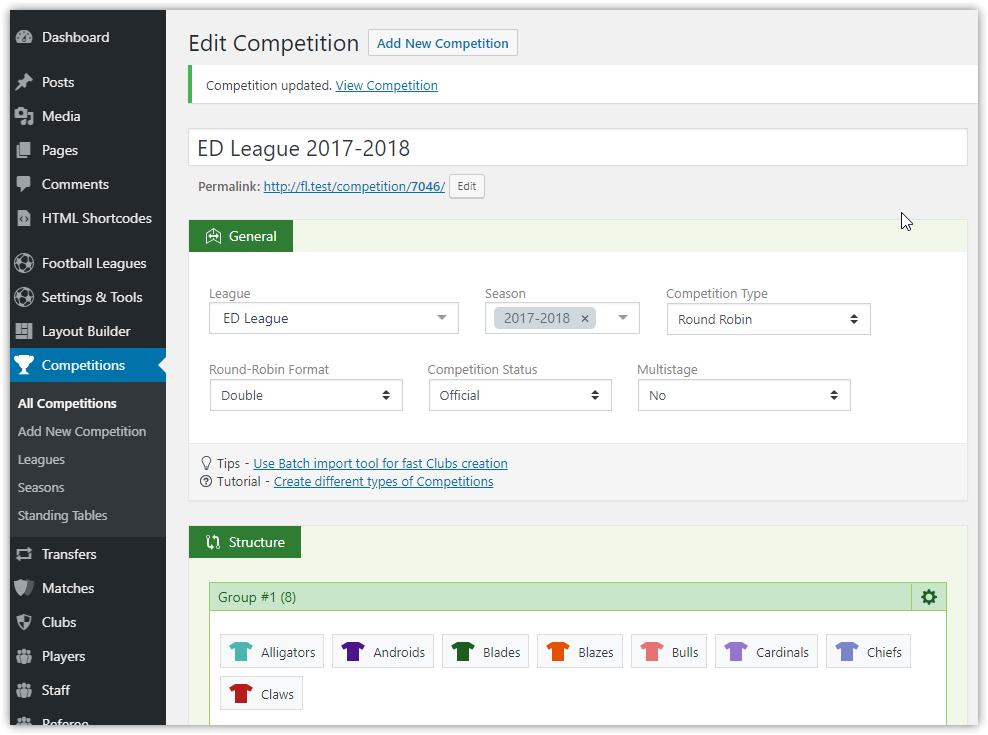 Step 2 >> Prepare Matches Import tool
Go to "Settings & Tools" >> "FL+ Import Matches". Select previously created competition.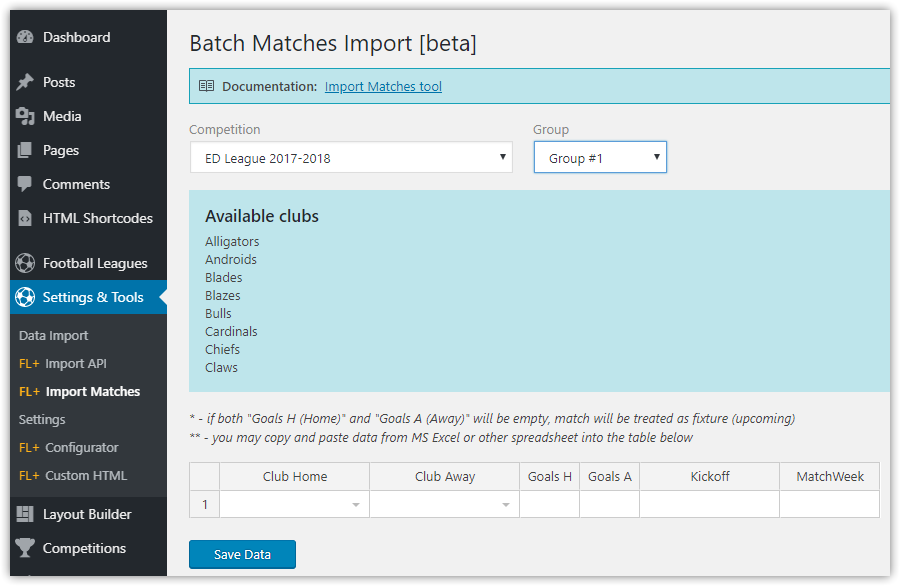 Step 3 >> Use external generator (optional)
As you can copy data from Excel-like spreadsheets, let's generate matches in the external generator. 
We will use tournament template from https://excel-example.com/templates/sport-tournament-template
Copy and paste club names into the generator.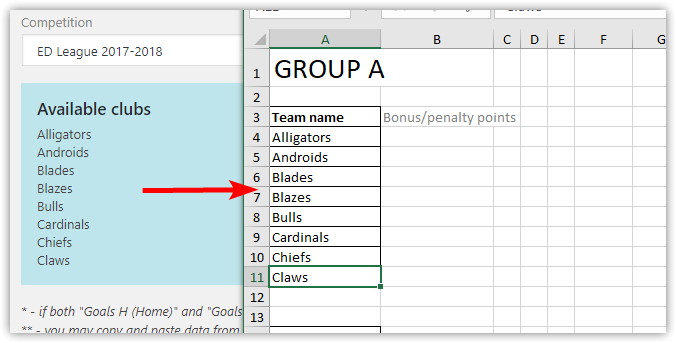 Then copy (only 2 columns) and paste generated games from the generator into the import table.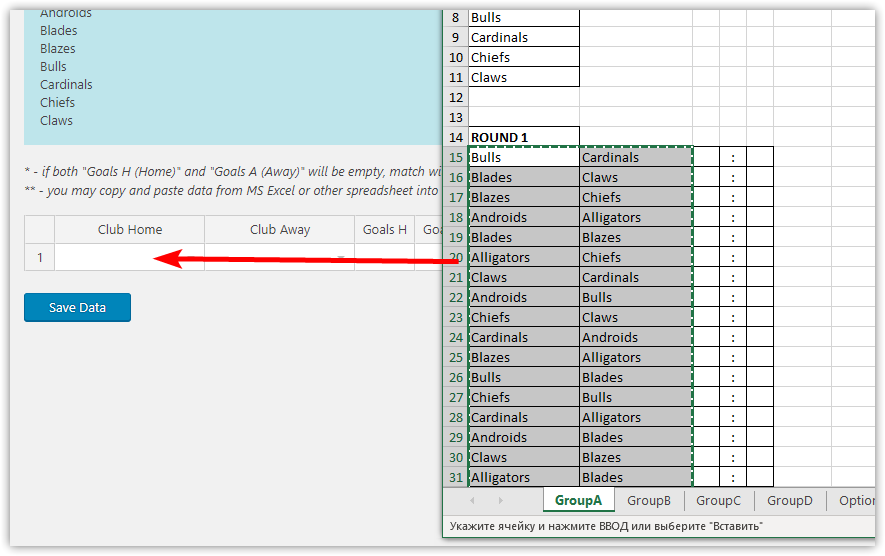 Set MatchWeek and kickoff. Save data.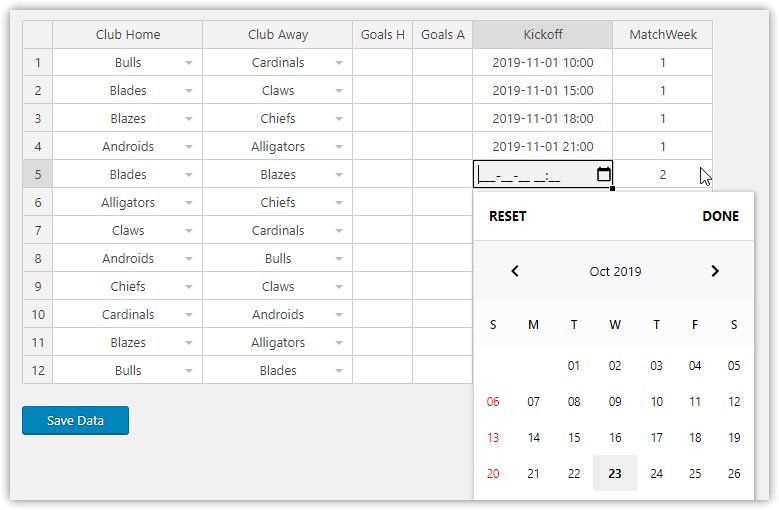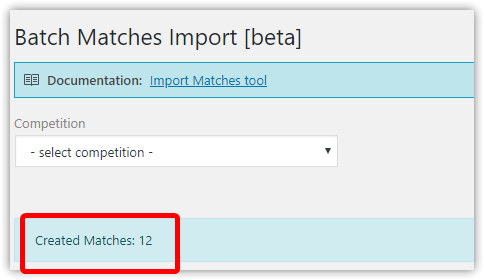 Tips: Format date in MS Excel