Articles
Premium Version Only
Live Scores Dashboard allows you to manage all live scores and live status from one place.
To open this tool go to the "Settings & Tools" >> "Live Scores".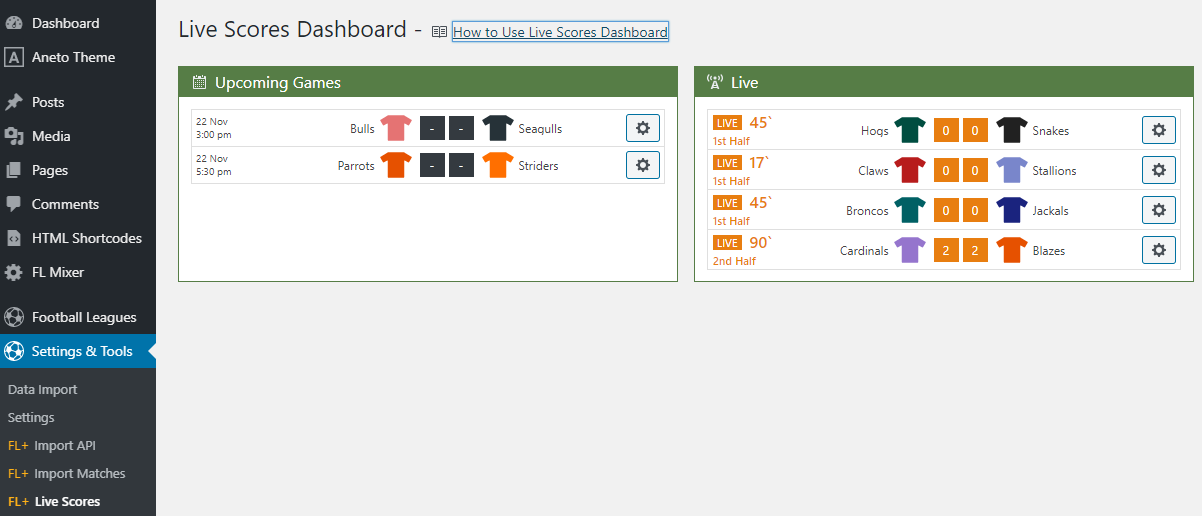 "Upcoming Games" shows available (today and tomorrow) games.
All live matches are listed in the "Live" block.
Enable Live Scores
If you have an error message, enable Live Scores in "FL+ Configurator"

Start Live Match

Click on the "gear" ⚙ icon and set a new status and offset in minutes (if needed) in the modal. 
Then click the "Update" button.


Use the "offset in minutes" field if you miss a start of time-dependent status. Put in that field how much minutes ago selected status started. 


Edit Status or Scores
Click the "gear" ⚙ icon of the desired match.
Change status or scores and then click the appropriate "Update" button.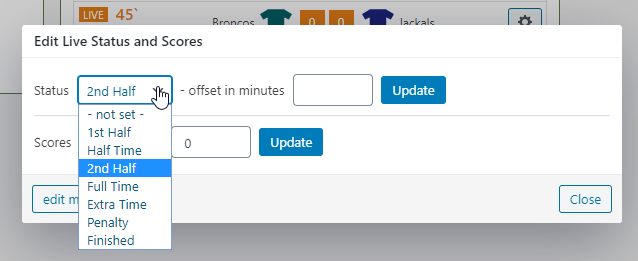 Finish Live Match
Click on the "edit match" to move to the match edit page. 

Change status to "Result". Check out scores and other data. Then click "Update" to save.