Articles
Premium Version Only
Go to the "Settings & Tools" >> "FL+ Import API" >> "Create Clubs".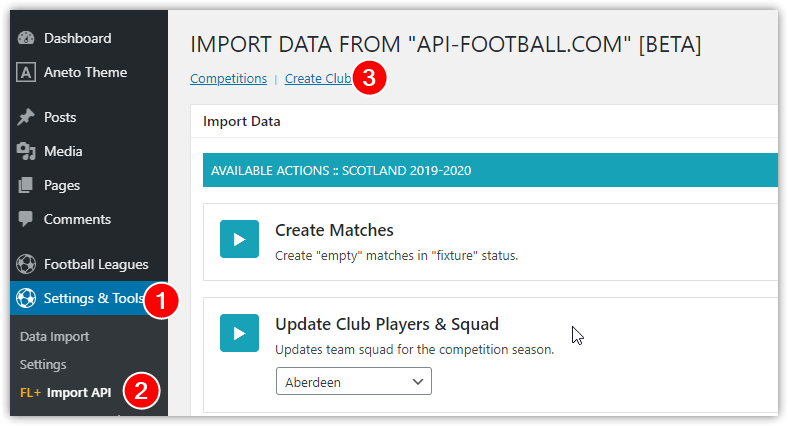 Select "Country" and get competitions. Then select competition and get a list of clubs.
Select clubs and click on save or update button.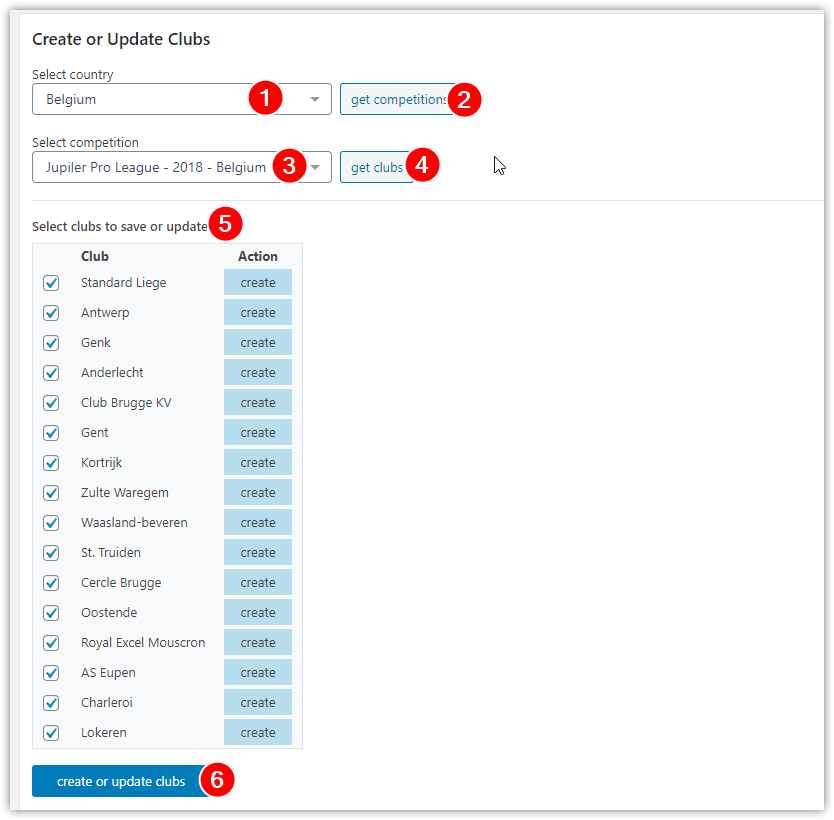 Will be updated or created:
- club title
- country
- founded year
- logo (only if not set previously)
- home stadium (see below).
The home team stadium will be created if there is no stadium with the same name in DB.
Will be created:
- stadium title
- stadium city
- stadium address
- stadium capacity
- stadium surface