Articles
By default, the player game number is filled from the season club squad.
You are able to change it for a specific match simply clicking on the player number and entering a new value.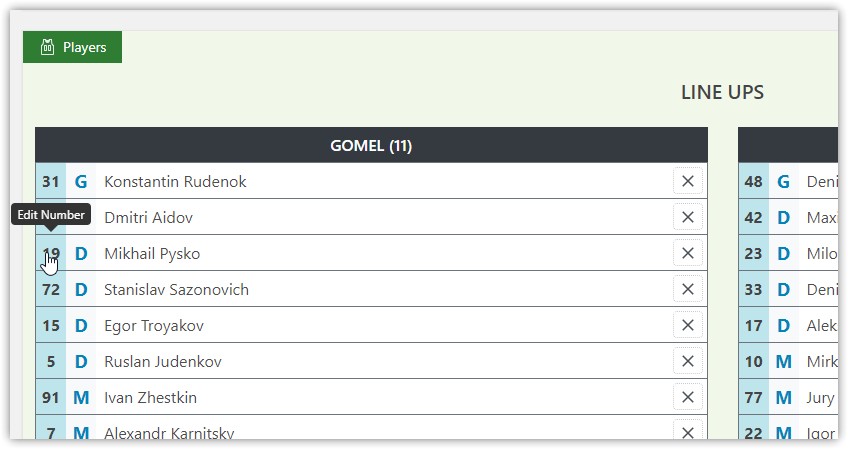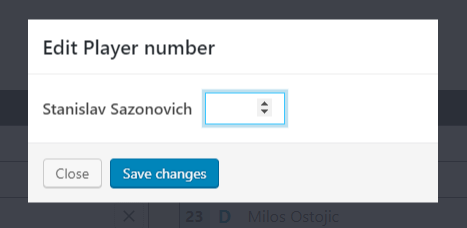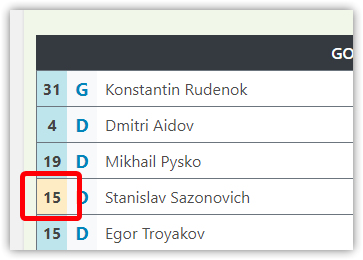 The modified value will be highlighted in a different color.
To remove the modified number, click on it again, remove value and save the empty field.