Articles
Premium Version Only - since 0.11.0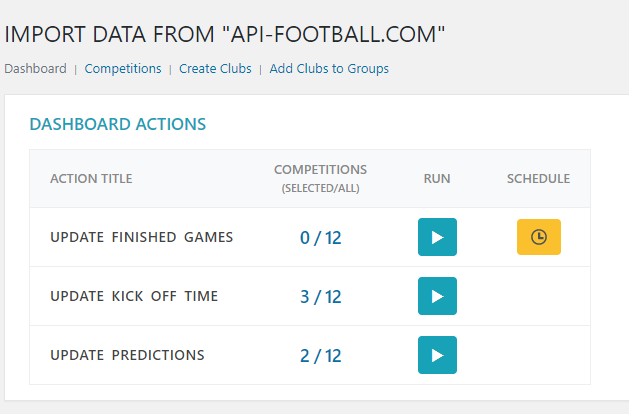 How to Use Dashboard Actions
Action will affect only select competitions. You can see a number of them in the second column.
To change selected competitions, click on them and make changes in the modal.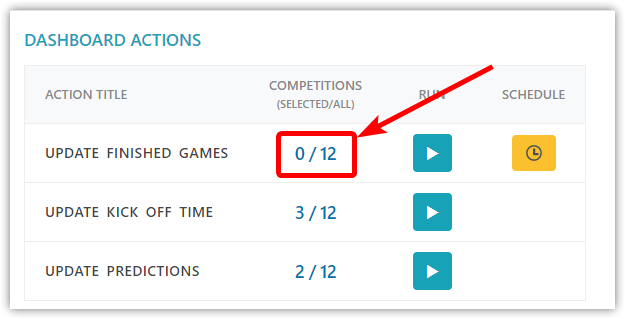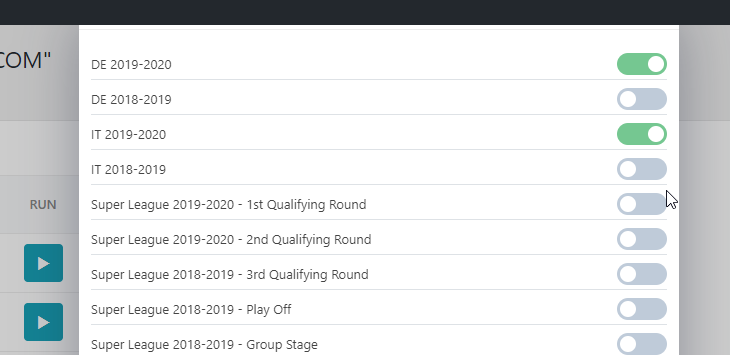 Close the modal and click the "Run" button.

Schedule task to automatically update finished games
Click on "Scheduled" button to add or remove scheduled tasks for selected competitions.

Task will run hourly and will check for new finished matches to update.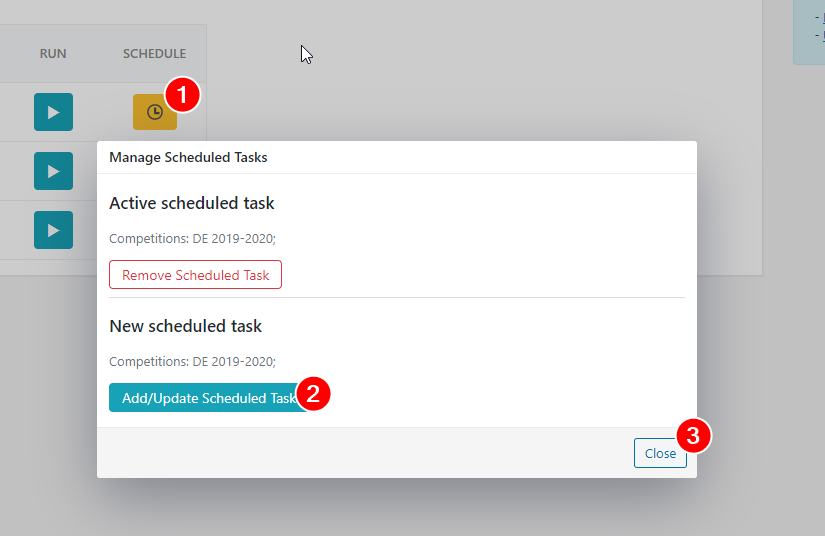 Add Competition to the Dashboard

To add competition to the Dashboard, follow this tutorial - https://anwppro.userecho.com/knowledge-bases/2/articles/241-import-data-from-api-footballcom
And after saving all mapping data on the "Step 4" save Import Competition Config to DB.

After that you will be able to use it in the Dashboard. 
Remove Competition from the Dashboard
Go to the Competitions.

Select Tournament in the dropdown list and turn off "Save Configuration" option.