Articles
Go to the "Competitions" >> "Add New Competition".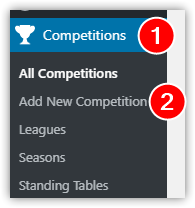 Fill competition name and set all data in the General metabox.
Set "Competition Type" to "Knockout".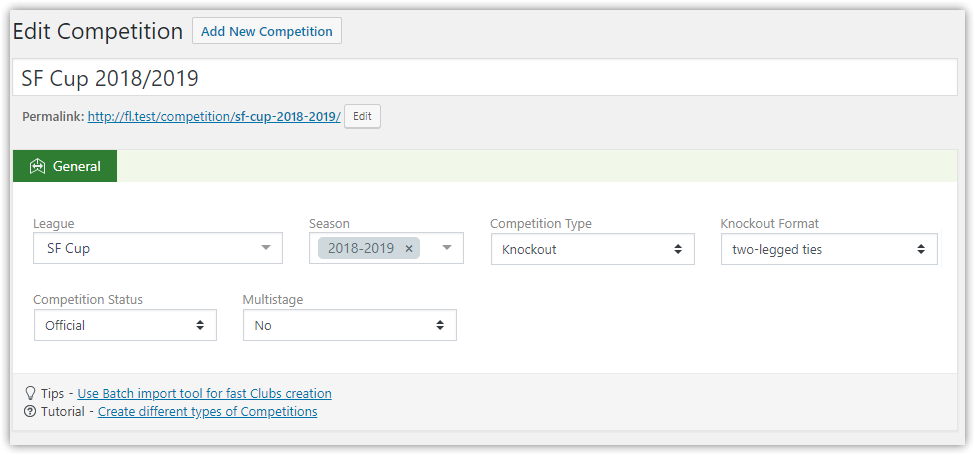 Then create round by round:
- enter Round title
- add as many ties as needed
- assign clubs to the ties (groups)
- add new round if needed
The Competition structure may look like on the screenshot below.