Articles
Premium Version Only - since v0.9.7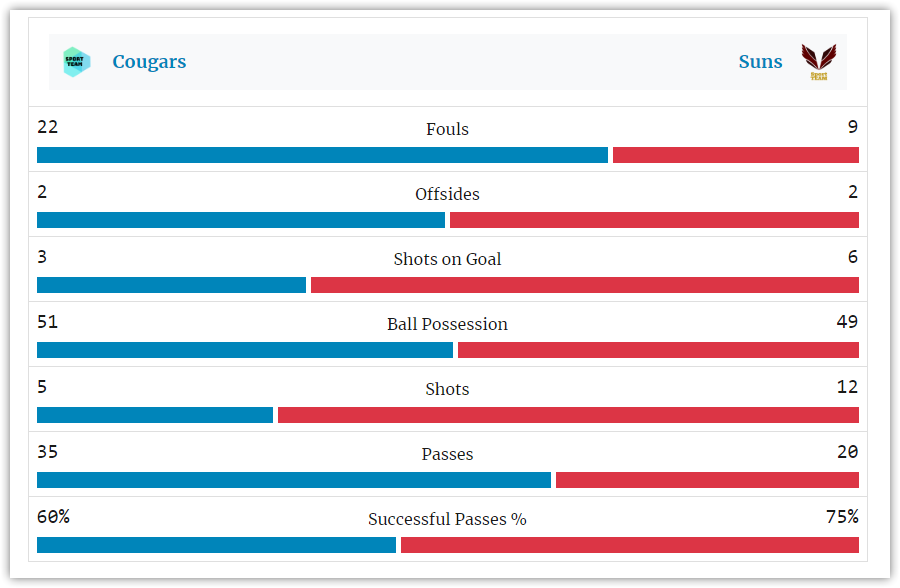 To manage club statisctics, go to the "Settings & Tools" >> "FL+ Statistics" >> "Match > Club Statistics" section.
Here you can change order, hide or show default stats and add a new stats options.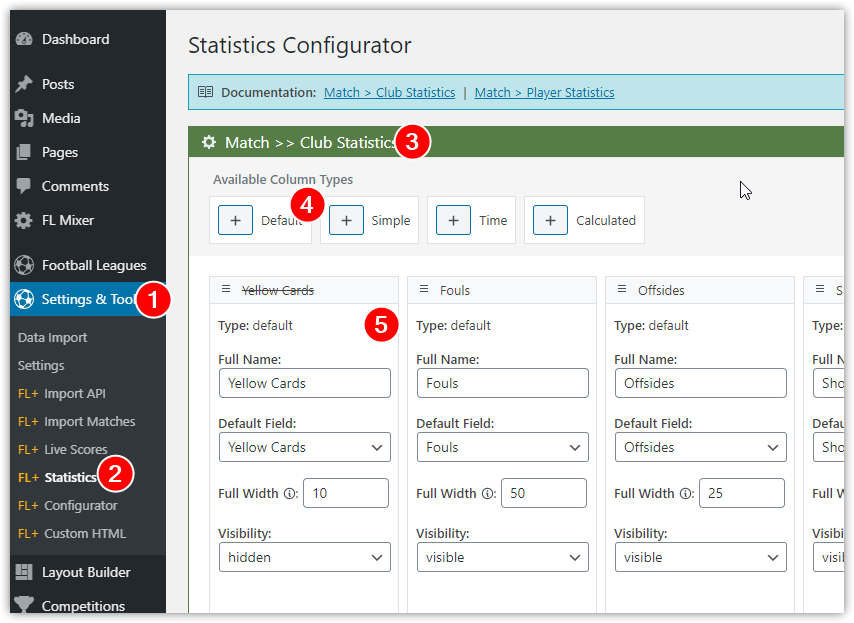 Add columns from Available Column Types. Then checkout column fields, set ordering and save settings.
Below is an example of the new custom fields: "Passes" and "Successful Passes %".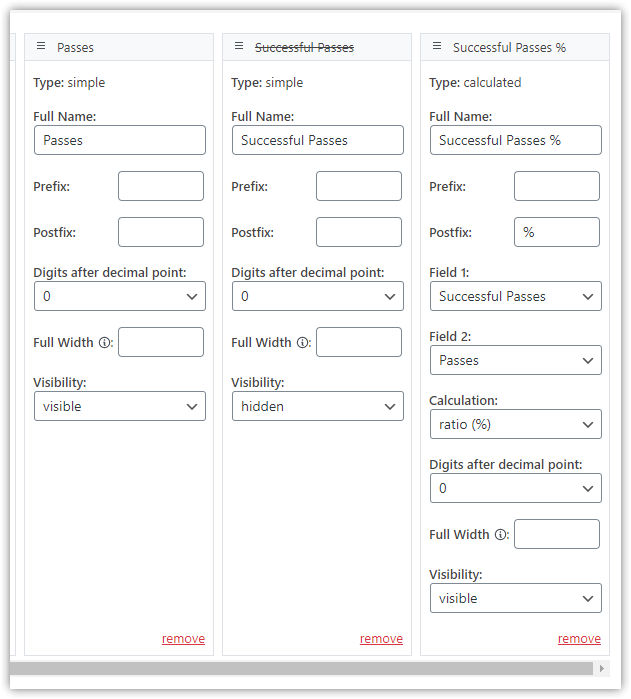 Fill Stats on Match edit
After saving stats configuration, you can fill it at the match edit page. Only "default", "simple" and "time" fields will be available to edit, other fields will be calculated automatically.