Articles
Premium Version Only
Football Leagues Premium since v0.9.8 has a player rating option to better represent game performance. Player Rating is automatically shown in "Match :: Lineups" and "Match :: Formation" sections.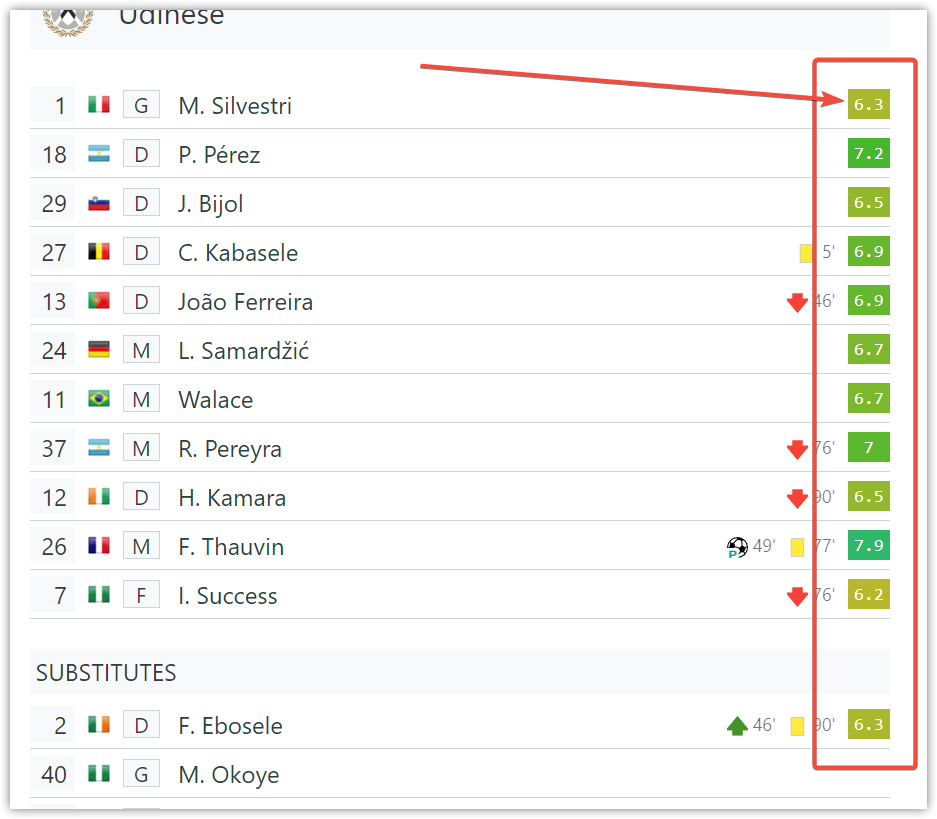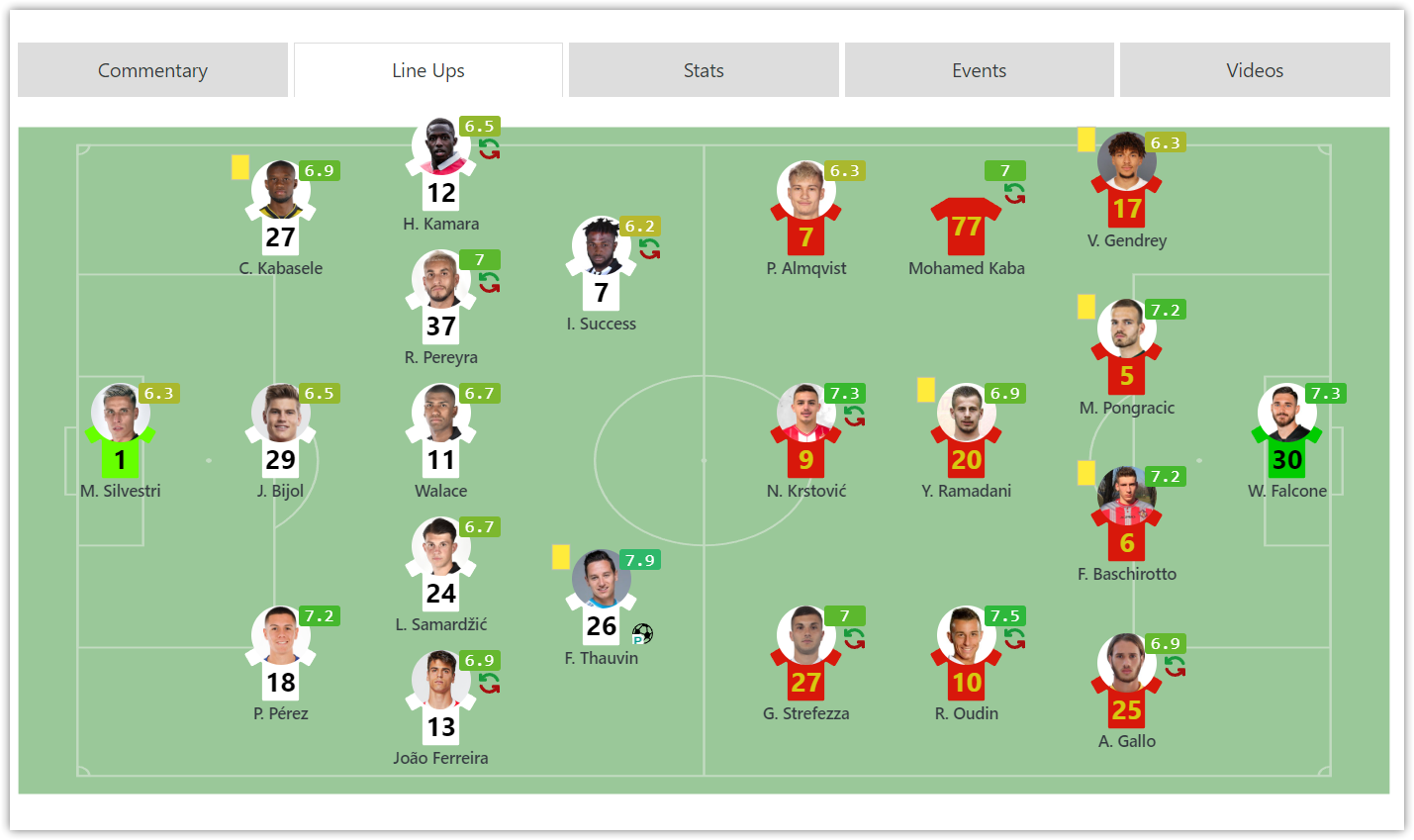 Step 1 > Create Simple Stats in Match >> Player Statistics


Using API Import
When you are using API Import, in most cases, this field will be created automatically. 
If you don't have it, add a new Simple type and set API Field to "rating".



Without API Import
Go to the "Settings & Tools" (1) >> "Statistics" (2). 
In the "Section" "Match >> Player Statistics" (3) add Simple column type (4). Rename it (5) and save (6).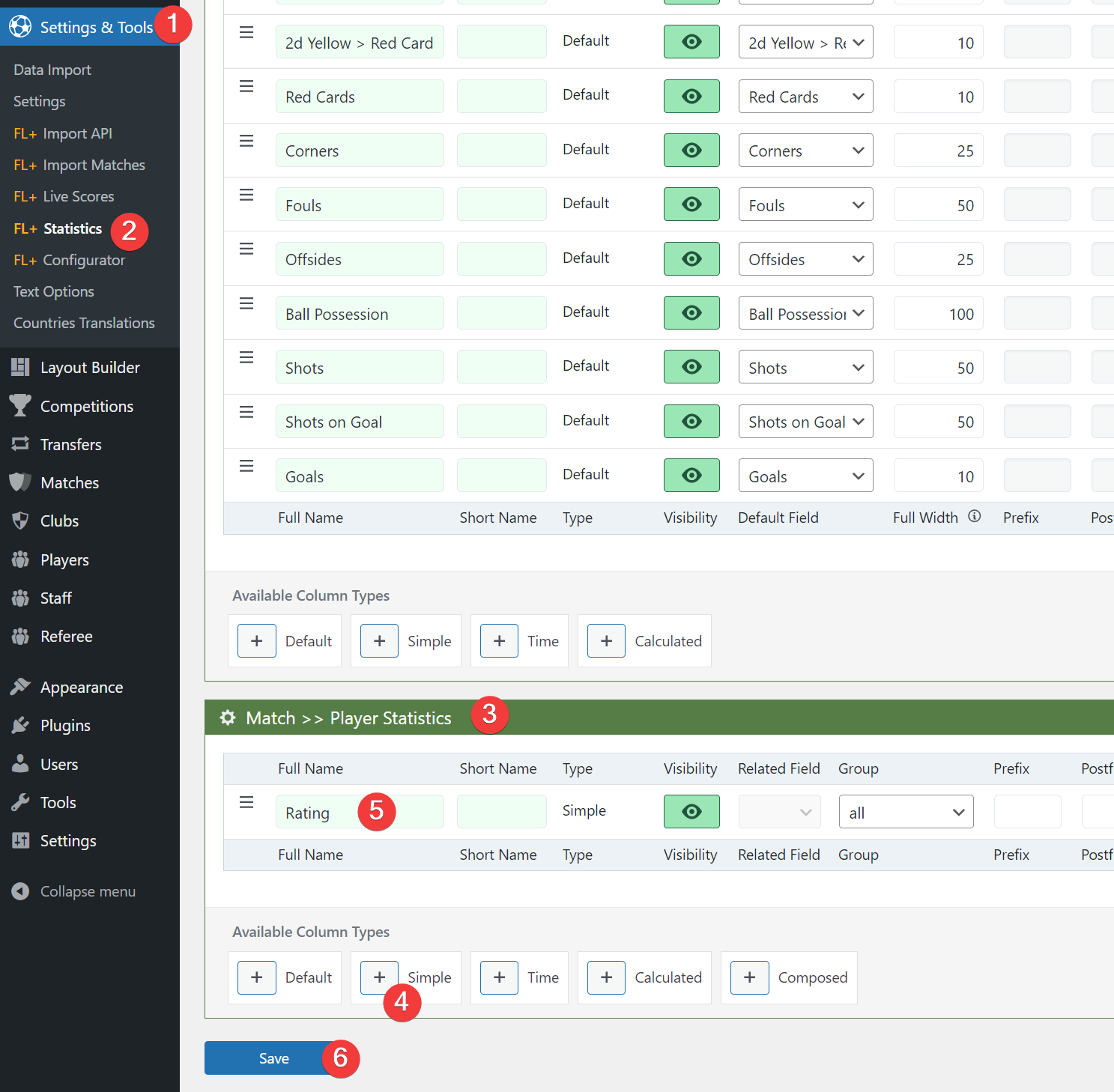 Step 2 > Set Rating field in "FL+ Configurator"
Specify in the plugin settings what statistical value represents the rating field.
Go to the "Settings & Tools" (1) >> "FL+ Configurator" (2) and select your field in the "Player Rating Field" option (3).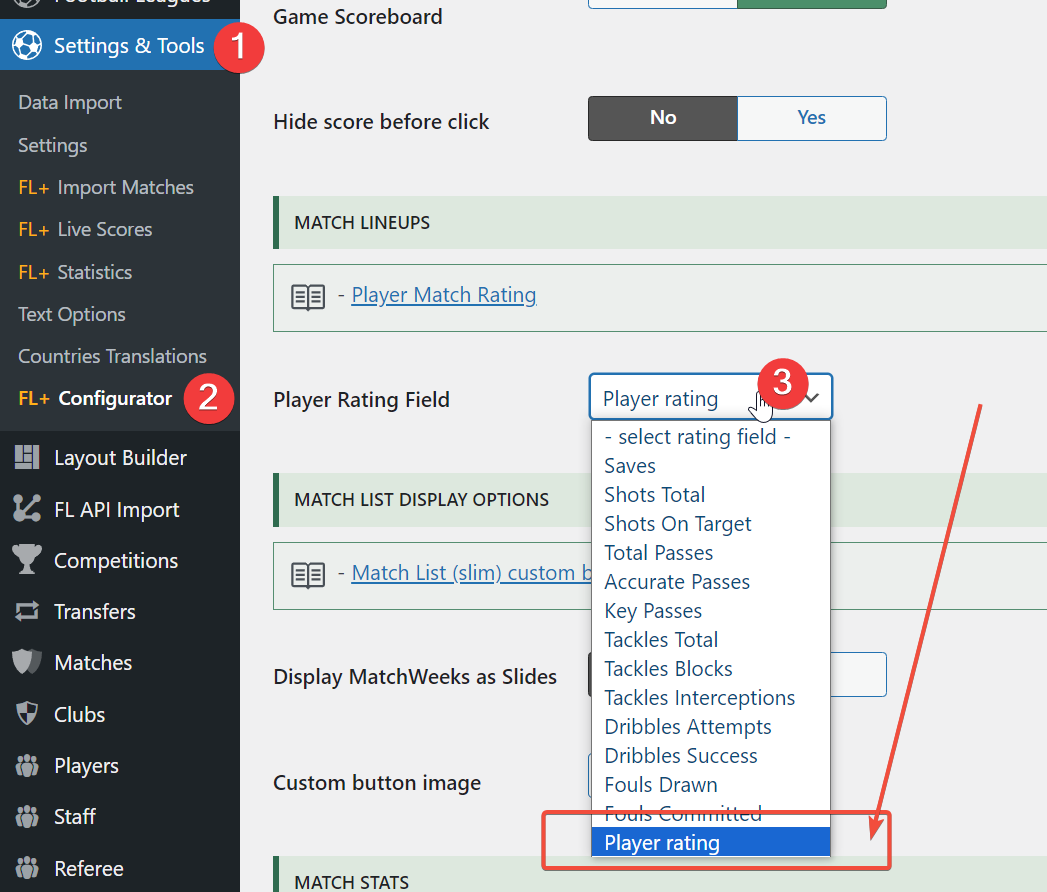 Step 3 > Set rating on Match edit
Open any game for editing and in the "Player Statistics" metabox you can add rating value.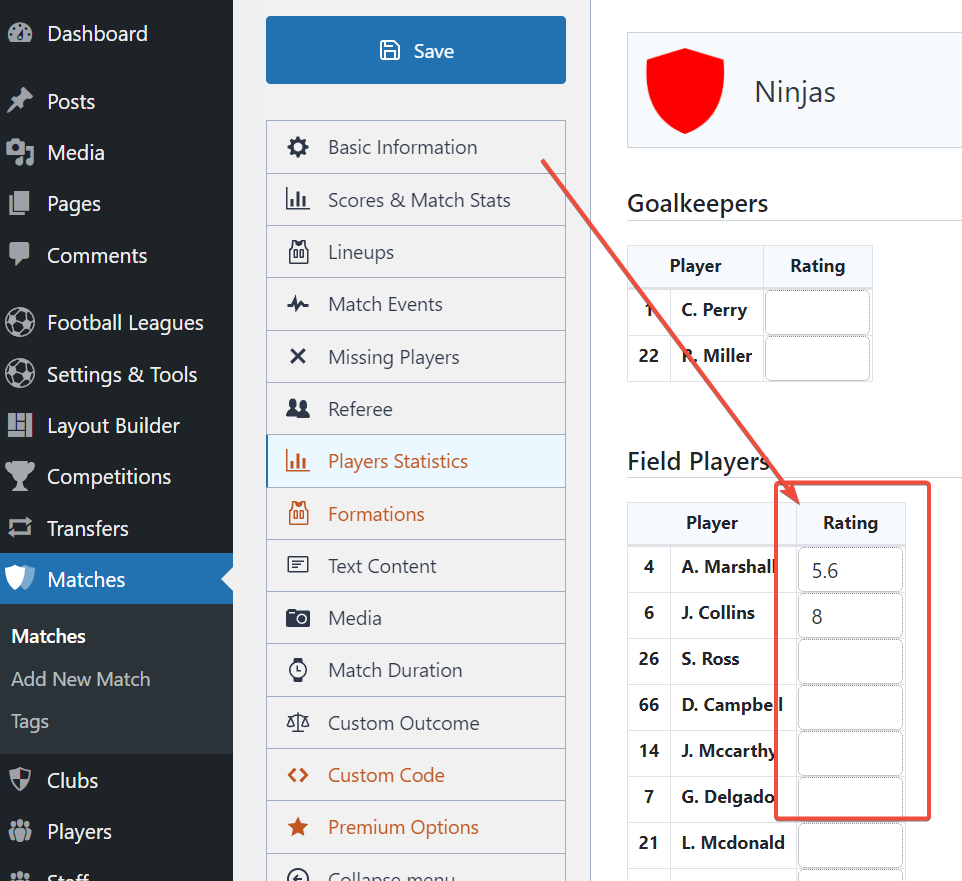 Step 4 (optional) > Rating Colors
The plugin generates different background colors based on rating values ranging between 5 and 10.
If you have another rating system, you can change Minimum and Maximum Colors in "Customizer" >> "Football Leagues" >> "General".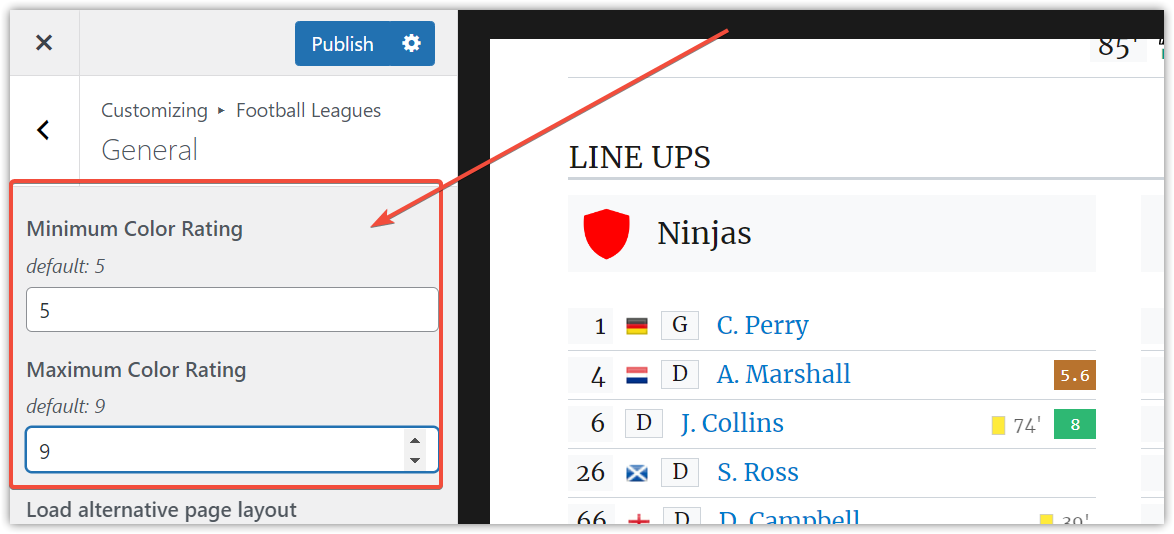 Static Color for All Values
If you want to use one static color for all rating values, use the CSS code below (change background-color to what you want).
Just add this code to the Customizer - https://anwppro.userecho.com/knowledge-bases/2/articles/1-how-to-add-custom-css
body .match__player-rating {
  background-color: #ff8b2b !important;
  color: #fff;
  min-width: 28px;
  text-align: center;
  font-size: 12px;
  font-family: monospace;
}